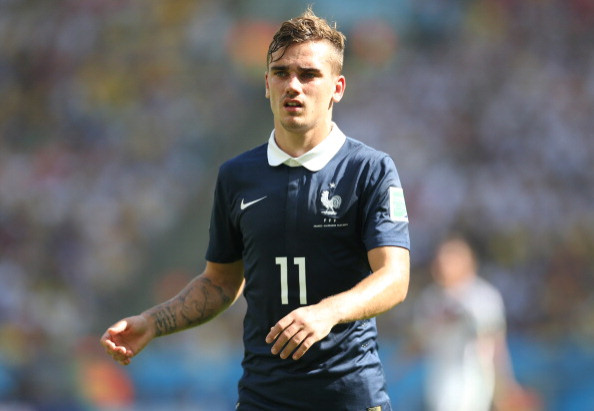 Atletico Madrid forward Antoine Griezmann has revealed that he rejected Arsenal to make his way to the Spanish Champions as he needed a manager like Diego Simeone to progress.
The Frenchman was eagerly pursued by the Gunners last summer from his time at Real Sociedad but the player decided to stay in Spain and continue his improvement. The 23-year-old has shown some immense form over the past couple of years, which promoted him into the French squad for the 2014 Fifa World Cup.
The player impressed in his first ever outing with the national team in a major tournament and has ostensibly sealed his position in the squad for the upcoming European Championships in 2016.
Giriezmann hasn't made a brilliant start to his campaign with Atletico, making 11 appearances but managing only a solitary goal and assist thus far. However, the player has the potential to grow into one of the world's best and would prove to be a real asset for the Spanish champions as and when he acclimatises himself to the system and style.
"Was it weird when PSG and Arsenal were also interested? [Atletico are] still the champions of Spain!" Griezmann told France Football.
"I needed a club like that and a coach like Diego Simeone to progress. I always demands intensity in training. That's my style and I like it," he added.
It was believed that the youngster would make the way to the Premier League following his brilliant form for club and country which attracted interest from the likes of Arsenal and Chelsea. However, he decided to ply his trade in the La Liga and is happy with his decision to stay put.
"Why Spain and not elsewhere? This is my championship, my home. I'm happy here and Atletico is a great club. The [champions] were willing to pay €30 million [£23.8m] for me.
"I had the boss on the phone. He motivated me and said the club really wanted me. I knew that I was coming here to learn," he concluded.