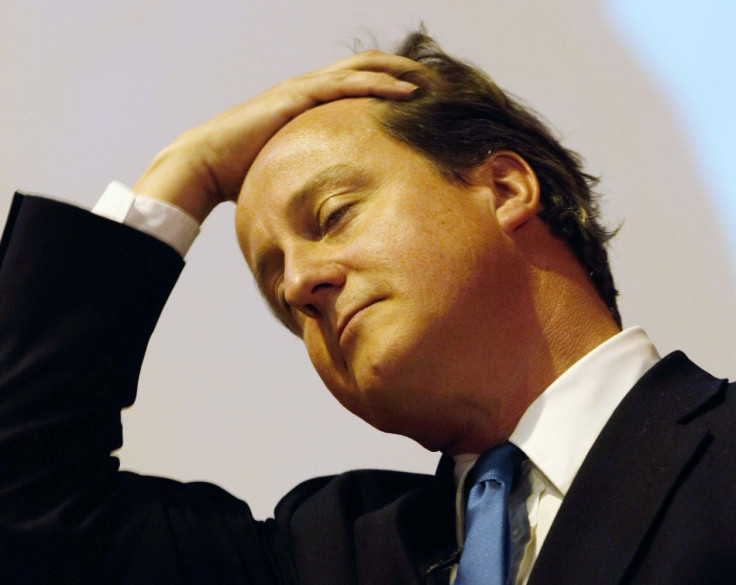 Momentum is gathering across all political stripes for the Prime minister to call a referendum on the EU if a new treaty is signed.
In May 2010, at the beginning of his term in office, David Cameron passed legislation to ensure that, if any powers move from Westminster to Brussels, the decision would be made "by the people of Britain".
On the eve of a summit that is vitally important for both the eurozone and the single currency, political leaders are expected to advocate a treaty change that would integrate the eurozone into a tighter fiscal unit. Eurosceptic Tory backbenchers say the new treaty will, effectively, be an opportunity to renegotiate Britain's relationship with the EU.
But the Conservative leader has refused to admit that a treaty change of this kind constitutes a transfer of powers from Westminster to Brussels, but merely changes the relationship between the UK and the other member states.
Many senior Tories, along with other powerful political figures, disagree.
Boris Johnson, speaking on the BBC's World at One, said: "Well, it's absolutely clear to me that if there is a new treaty at 27, if there is a new EU treaty that creates a kind of fiscal union within the eurozone, then we would have absolutely no choice either to veto it or to put it to a referendum."
Northern Ireland Secretary Own Paterson agreed, telling The Spectator magazine: "If there was a major fundamental change in our relationship emerging from the creation of a new bloc, which would be effectively a new country from which we were excluded, then I think, inevitably, there would be huge pressure for a referendum."
With mounting pressure on the Prime Minster, Labour Party leader Ed Miliband threw his hat into the ring following this week's session of PMQs, accusing the Prime Minister of not looking after the country's best interests.
UK Independence Party leader Nigel Farage was also highly critical of the Prime Minister, saying: "I think he's looking like a very weak leader. There's no doubt that, if there is a treaty change, we should ask the British people whether they want to be in a union in which membership costs £50 million a day."