Just hours after GTA Online servers went live around the world, Xbox 360 and PlayStation 3 users are reporting number issues.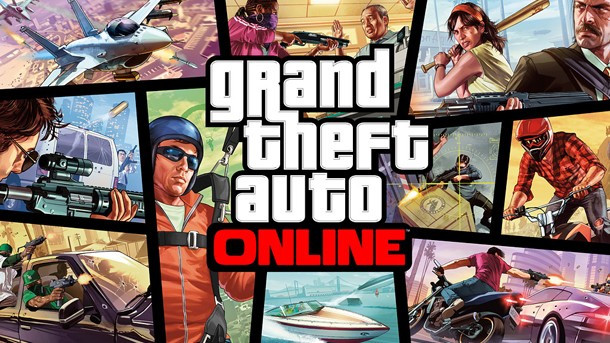 As predicted by developer Rockstar itself, the launch of Grand Theft Auto Online has seen the game's servers flooded with traffic from all over the world as players look to access the multi-player version of the record-breaking console game.
Players are unable to access Rockstar's servers, updates are crashing during download, and an inability to connect to the online world even when the update to the game has been installed.
Read More: Grand Theft Auto 5 Review
Rockstar has itself established a GTA Online launch status page which gives player the updates on problems affecting those attempting to log on in different parts of the world and on different platforms.
Below are the major problems affecting players just hours after the game went live:
Occasional "Rockstar Cloud Servers Unavailable" error message
Freezing sometimes while loading into first race in GTA Online with "waiting for other players" on the screen
Intermittent "Failed to Host a GTA Online Session" error messages
Race Corona (start area, marker) occasionally not showing up for first race
Errors saying "Timed out when matchmaking for a compatible GTA Online Session to join"
Occasional "Failed to start job" errors
General issues with the Social Club site and Social Club features (slow loading, failed logins, emails not arriving, etc).
Apologies
Rockstar adds its apologies for the inconvenience caused adding that it is working on resolving the problems.
However, the help page has now taken a hit and at the time of publication was itself offline.
The problems are also like to continue for the foreseeable future, with Rockstar admitting that the strain on its servers is "going to make the first few days even more temperamental than such things usually are."
Ahead of the game's launch at noon on Tuesday (UK time), Rockstar Games said it is buying and installing new servers "around the clock" to compensate for "unanticipated" pressure, as millions of GTA 5 fans get ready to log into the online world.
Simultaneous clients
According to Byron Atkinson Jones of Xiotex Studios, who spoke to the Guardian about the problems facing studios launching online games, the main problem is that at launch, everyone wants to get online all at once.
"The biggest issue is the handling of large amount of simultaneous clients all trying to log in and all trying to run on the server. The usual way of dealing with this is to run a cluster where there isn't just a single machine but quite a few machines. The issue with this then becomes one of replicating the state of the online world amongst all of this different servers. When you launch a game it's not an easy task to work out how large the cluster needs to be."
Many have taken to Twitter to complain about the inability to get online, but IGN's Keza MacDonald has some sound advise for those venting their anger through the micro-blogging site:
Looks like GTA Online is officially not working at the moment for basically anyone. I'd wait a few hours til it stabilises, folks.
— Keza MacDonald (@kezamacdonald) October 1, 2013