New features of the forthcoming open world game Grand Theft Auto 5 (GTA 5) have been revealed by a Brazilian magazine. The features are said to be unveiled by Rockstar, GTA 5's developer and publisher, in an exclusive interview with the company officials, reports Behind Games.
The new features of the game, disclosed by Rockstar are:
- One of the chief characters of the game, Franklin, will deal with missions related to wars, gangs and racing.
- Robbery and heists will not be a part of the game play story.
- Rockstar is also planning GTA 5 DLC. However, the details were not mentioned.
- Bus routes will be introduced for the first time in this GTA iteration.
- The special powers of the in-game characters like slowing down time and extra damage to enemies will be activated by the buttons L3/LS.
- Rockstar also gave game tips that if a gamer is planning to steal a plane, one can use Trevor (one of the chief characters) as he is the best pilot.
- When on land, Franklin can be used as a driver for escaping via car or any other vehicle.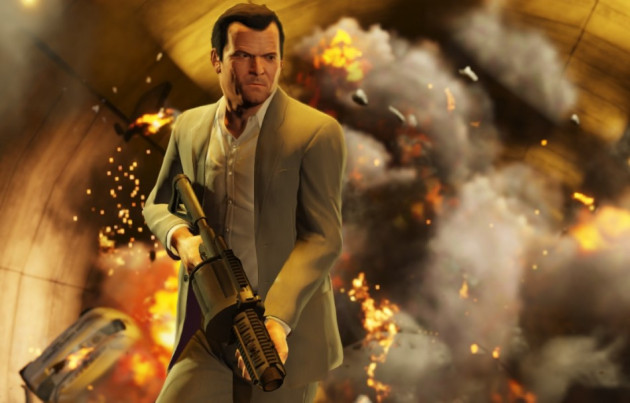 Rockstar has been taking big leaps in order to advertise its GTA 5 game. Recently, a snapshot of the famous Los Angeles Figueroa Hotel surfaced online with the huge painting of three main characters, Trevor, Franklin and Michael under progress on the building pillars, reported Videogamer.
Rockstar has previously used this hotel to promote its GTA 4 and Max Payne 3 games.
GTA 5 is an open world RPG (role playing game), which includes various missions and tasks needed to be completed by the three chief characters. Gamers can switch between the characters at any point in the game. Each character's behaviour and style varies with their interests and hobbies.
Rockstar has also provided one special power to each character. Trevor has the ability to give double damage during fights with enemies and instead take half damage to himself. Michael has a "bullet time" like Max Payne where the time can be slowed down and gamer would get enough time to aim precisely. Franklin can also slow down time while driving or taking sharp turns from a vehicle in the game.
GTA 5 is scheduled for 17 September release on Sony PlayStation 3 and Microsoft Xbox 360.