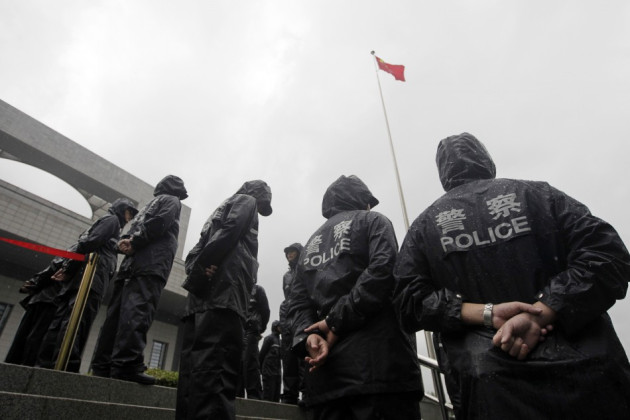 The trial of Gu Kailai, accused of the murder of British businessman Neil Heywood, has ended - but there is no sign of when a verdict will be delivered.
The high-profile trial of the wife of disgraced Chinese politician Bo Xilai and her aide took just one day at the Hefei Intermediate People's Court in Anhui, eastern China.
Two British diplomats were allowed into the court but international media were barred from attendance.
The court's deputy director, Tang Yigan, told Associated Press that the trial had ended but could not comment on when a verdict was expected.
Gu, 53 and Zhang Xiojun, 33, were accused of poisoning Heywood, who had close ties to the Bo family, following an argument over his alleged role in helping Gu siphon illicit funds worth £3.8bn to friends and family.
According to prosecutors, Heywood threatened to expose the dirty dealings unless he was given a bigger cut. That led to his murder, said prosecutors. Friends claimed that he would have no part in illicit deals.
The brevity of the trial led commentators to predict swift convictions for the pair. Sentences could range from 10 years in prison to the death penalty - believed to be an unlikely sentence for someone of Gu's status.
Coverage of the case by the Chinese media has been strictly controlled, with the names of Gu and Bo being blocked on search engines, while bloggers claimed they were struggling to find any reports of the case.
The official Xinhua News Agency said: "The facts of the two defendants' crime are clear and the evidence is irrefutable and substantial."
The courtroom was strictly policed, with rows of officers standing outside and surrounding roads blocked to traffic.
Bo, former party secretary of Chongqing, has fallen from grace since Gu was named a suspect in April and he remains under internal party investigation. He is the first Politburo member to be removed from office in five years.