Pep Guardiola has confirmed that Jadon Sancho had 'shaken hands' over a new deal with Manchester City before reneging on his promise and moving to Borussia Dortmund on transfer deadline day.
The highly rated England youth international was in heavy demand this summer after he made clear his intentions of leaving the Etihad. Despite being linked to Premier League rivals Arsenal and Manchester United, he chose to replace Barcelona-bound Ousmane Dembele at Dortmund.
Guardiola was visibly disappointed with the winger's decision to leave after they had agreed on a lucrative new deal and revealed that his omission from City's pre-season tour of the United States was due to his decision to back out from his promise.
"We [had an] agreement with Sancho, we shook our hands, we offered him a huge deal in terms of the salary, he would have been a well-paid in the academy," Guardiola said, as quoted on ESPN.
"We believed the next step is to train every single day like it happened with Foden and Brahim would have trained every single day with us, he decided or [his advisers] decided I am not going to sign the contract.
"And we said OK you are not going to travel to the States because if you are not going to sign the contract, you are not going to the States, you are going to stay here.
"After that, the last two or three weeks he didn't appear in the training sessions. He should come but he didn't. I said: 'Where are you?' I don't know, he didn't train and after an agreement with Dortmund he played there and all I can say is big luck to him, because he has a huge talent," the City boss explained.
The 17-year-old was promised regular training time with the first-team but was not guaranteed regular game time and Guardiola believes it is a luxury that is granted to no one in the team including Sergio Aguero.
The City boss believes Sancho has the ability to excel at the highest level and was disappointed to see him leave the club after coming through the ranks since joining as a 14-year-old from Watford in 2014.
Guardiola confirmed that they had made him a lucrative offer and made it clear to his representatives that they value him highly at the club, but at the end of the day the manager is aware that he cannot change the decision of the player after he chooses to find pastures new.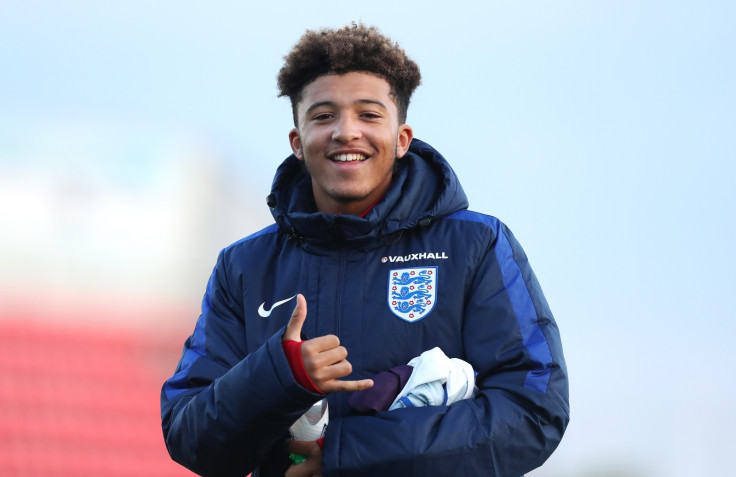 "I cannot assure you, even the best players we have like Sergio and other ones that you are going to play. I never did and I am not going to tell you I assure you will play all the games in the season to sign the contract, I would be a liar, it's not true."
"It's disappointing because he has been here since a long time ago, we have tried to build him up and say maybe in one or two years he might play," Guardiola added.
"He visualised that he will play more than here. I don't know what will happen. We will see because in the end they have to show on the pitch their quality because they have to know, he has to know, the family has to know and especially the managers have to know we had a lot of confidence in him.
"We put a lot of confidence in him, like we did with Foden and Brahim and other guys to help them to grow up from here. But at the end when they don't want to stay, there is nothing to stay."