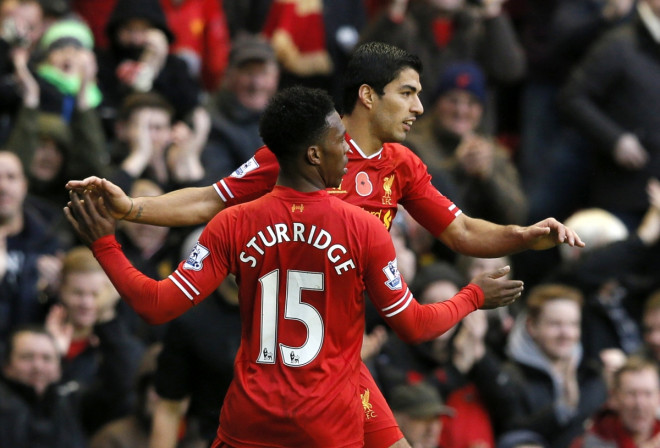 Ruud Gullit has disclosed that Tim Sherwood had spurned the chance to sign striker Luis Suarez when he was at Ajax.
The Dutchman revealed that Sherwood, who was scouting for Harry Redknapp, came to Ajax and made a lot of enquiries for the Uruguayan but passed the chance to snap him up. The snub may prove costly for Sherwood when he takes his Tottenham side to Anfield on Sunday to face Suarez and company with the striker currently among the most prolific in the world in terms of creating chances and scoring goals.
The 27-year-old was eventually taken by Kenny Dalglish in the summer of 2011 and after a torrid two seasons at the club, when he was plagued with a series of issues related to indiscipline, the striker has finally found his mark under manager Brendan Rodgers where he is thriving as an individual and as a player.
The South American has already scored 28 goals in the league and with seven games to go, is likely to beat the league record for the maximum number of goals scored in a season by Cristiano Ronaldo.
\"They came to watch him. I met Sherwood together with Les Ferdinand, they were Harry Redknapp\'s assistants at the time and were also his scouts. They asked me all kinds of questions about Suarez, so I just point blank said: \"You have to snap him up, without any hesitation, in a heartbeat,\" Gullit said.
\"\"Well, we\'re not sure,\" they said whilst they actually watched him play. That\'s a huge mistake, if you ask me. Afterwards they said to me: \"Well, we might have got it wrong.\"\" he added.
Tottenham have already been embarrassed by Liverpool once at White Hart Lane where they were thrashed 5-0 by the Reds with Suarez finding the back of the net twice. A similar result will crush any chance that Tottenham have of staging a comeback in the race for the top four with Arsenal slipping up in recent games.