'Gylfi will go': Swansea captain Leon Britton expects Sigurdsson to join Everton
KEY POINTS
Everton have been linked with a move for Sigurdsson throughout the summer.
Swansea are demanding what would be a club record £50m ($66.1m) for the Icelandic midfielder.
Swansea City captain Leon Britton would not be surprised if star player Gylfi Sigurdsson ended up moving to Everton.
The Icelandic midfielder has been a target for the Blues throughout the summer, having already seen two offers for Sigurdsson worth £40m ($52.5m) and £45m ($59.5m) rebuffed with the Welsh side holding out on their £50m ($66.1m) valuation.
The latest indication of a Sigurdsson departure was his exclusion from the club's squad for the pre-season friendly against Birmingham City on Saturday (29 July).
Britton believes that Sigurdsson — who scored 9 goals and assisted 13 times last season, helping the Swans avoid relegation — will depart the club eventually and that he already deserved to be playing for one of the top sides in the Premier League.
"His stats last year in terms of assists and goals, you'd think he'd be playing for one of the clubs in the top half of the table," Britton said, as quoted on FourFourTwo.
"He's a big influence in the top end of the pitch for us, but unfortunately the club we're at, Swansea, when the bigger teams come calling it is hard to keep him.
"The club have stood firm. By all accounts they've said they want £50m. I don't know if it's going to get done. I think Everton have maybe offered £40-45m so I think there'll be some movement now and Gylfi will go."
While Sigurdsson was arguably a huge factor in Swansea remaining in the top flight of England, Britton hopes that a potential departure results in a like-for-like replacement in terms of quality.
"If he does go, it's vitally important that we replace him with the same quality, as much as we can," he added. "You never know, things can change overnight so you live in hope that he will stay."
"But Everton have bid a lot of money before and you'd think they're not too far away from it."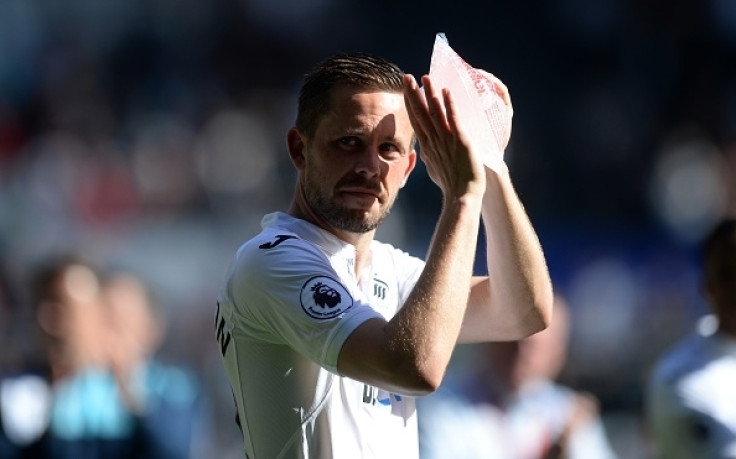 © Copyright IBTimes 2023. All rights reserved.