Hackers could be targeting smart devices like refrigerators and toasters in order to capitalise on the computing power of connected devices for the purpose of mining bitcoin, a security expert has warned.
What is the Internet of Things?
The Internet of Things is a term used to describe interconnected devices, systems and services that goes beyond machine-to-machine communications.
Mikko Hypponen, chief research officer at F-Secure, prophesied that appliances connected to the rapidly-growing Internet of Things could be manipulated by hackers to mine cryptocurrencies.
"Cryptocurrencies are interesting as they open up new opportunities [for hackers], like mining," Hypponen said, speaking at the Slush startup conference in Helsinki on Tuesday (18 November).
"Attacks don't target the user but the computer itself. Internet of Things devices can be hacked to mine cryptocurrencies and make money."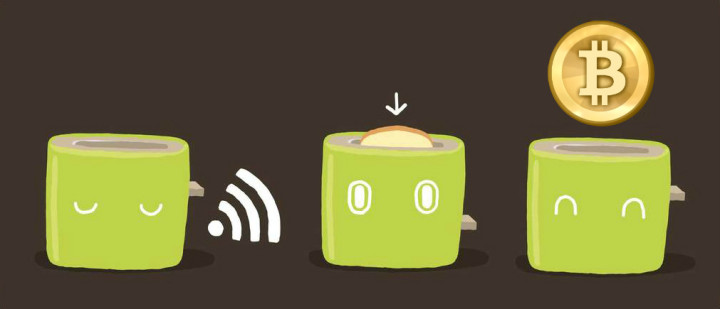 Internet of Things devices have already been targeted by hackers to mine cryptocurrencies, but it is difficult to determine whether such practices are currently being carried out unless a security breach is actually detected.
In March Johannes Ullrich, an instructor at the SANS Technology Institute, discovered that a network of CCTV security cameras was infected with a malicious software that was mining dogecoin, the world's third most valuable cryptocurrency.
While such software does not steal data or private information from users, it can dramatically affect the device's performance due to the vast amounts of processing power required to mine altcoins.
"The internet really is changing everything but I do wonder where it's going," Hypponen said. "We've lived through a great revolution.
"It's brought us so much good - like connectivity, new business and entertainment opportunities - but sometimes it does feel like we've built a monster."