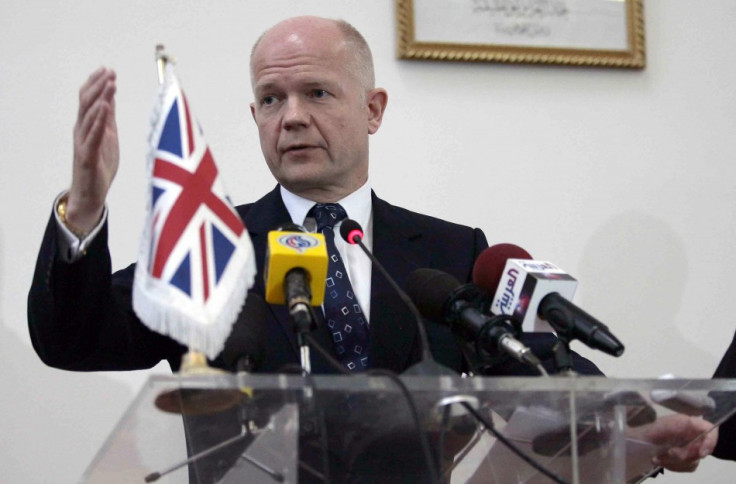 The UK fully opposes Israel's latest decision to expand its settlements, Britain's Foreign Secretary has told the Israeli Defence Minister.
William Hague met with Ehud Barak on Nov. 3 to discuss developments in the Middle East.
Speaking after the meeting, Hague said he condemned rocket attacks on Israeli citizens from Palestinian territories, and assured Barak that the UK is "fully committed to Israel's security".
"I also made clear the UK's unequivocal condemnation of the announcement this week of 2,000 more settlement units in east Jerusalem, Efrat and Maale Adumim and threats to withhold Palestinian tax revenues," said Hague.
"These steps undermine efforts to achieve peace, and increase Israel's isolation at a time of enormous change in the Middle East region when we need to work together on shared concerns such as the appalling situation in Syria and the threat posed by Iran's nuclear programme.
"I urged Israel to revoke the plan for new settlements and to avoid further provocative steps which only make more difficult the Quartet's attempt to facilitate a return to talks."
Tensions are raised in the Middle East after it was leaked that Israel's Prime Minister Benjamin Netanyahu is trying to build political support for an attack on Iran.
Israel has conducted weapons tests with missiles capable of reaching Tehran, Iran's capital.
They say they will not allow Iran to build a nuclear weapon.
NATO has ruled out any intervention in Iran.
"Let me stress that NATO has no intention whatsoever to intervene in Iran, and NATO is not engaged as an alliance in the Iran question," said NATO Secretary General Anders Fogh Rasmussen to msnbc.
On Nov. 8 the International Atomic Energy Agency (IAEA) will report its findings on Iran's nuclear capabilities.