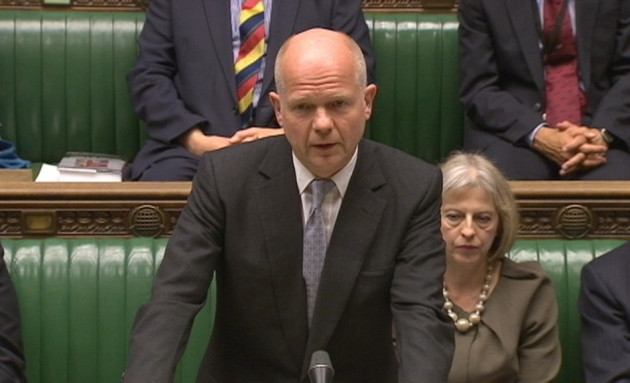 Foreign Secretary William Hague has refuted allegations that national security agency GCHQ accessed the US-run Prism computer network and circumvented British privacy law.
Hague told the Commons that the allegations against Britain's spy centre at Cheltenham were baseless but added that Whitehall deplored" the leaking of classified information.
The Conservative minister added that he "will not be drawn into confirming or denying" any specific allegations.
Documents published by the Guardian suggested that GCHQ, the UK's central eavesdropping hub, has had access to the Prism system since 2010 and has generated 197 intelligence reports since last year.
Prism, which allegedly enabled "backdoor" access to the servers of nine major tech companies (Microsoft, Yahoo, Google, Facebook, PalTalk, AOL, Skype, YouTube and Apple), would allow British intelligence agencies to get around the formal legal process required to seek personal material from individuals in the country (emails, photos and videos).
Details of GCHQ's use of the scheme are included in documents dated April 2013 which were compiled for senior analysts working at the National Security Agency (NSA), according to The Guardian. The documents were among a tranche of confidential files leaked by former NSA employee Edward Snowden who has fled to Hong Kong while Washington demands his extradition back to the US.
Britain, said Hague, "has one of the strongest systems of checks and balances and democratic accountability for intelligence" in the world.
"To intercept the content of any individual's communications in the UK requires a warrant signed by me, the Home Secretary or another secretary of state. This is no casual process," he said.
Hague argued that intelligence sharing with the US was "subject to ministerial oversight and scrutiny by the Intelligence and Security Committee (ISC)".
US law places limits on the government's authority to snoop at home but virtually no restrictions on US spies eavesdropping on the communications of foreigners, including in allied countries, such as Britain, with which Washington shares intelligence.
GCHQ said in an emailed statement: "Our work is carried out in accordance with a strict legal and policy framework which ensures that our activities are authorised, necessary and proportionate."