Vietnam Gears up For Typhoon Haiyan as Evacuation Begins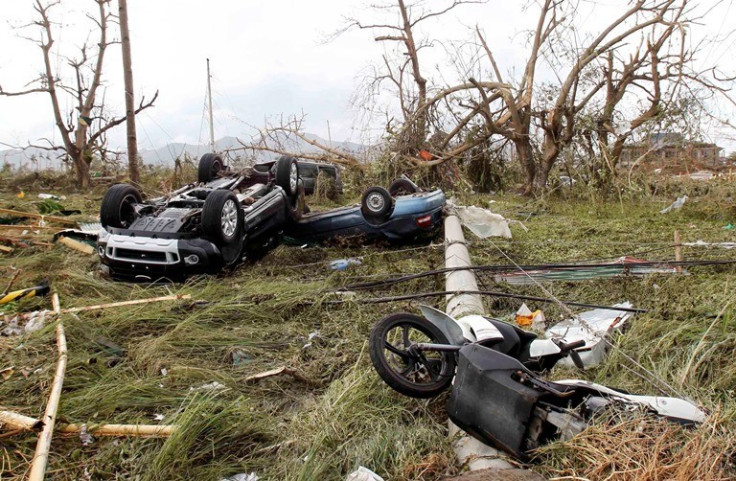 After 48 hours as a category 5 storm, Haiyan, the world's strongest storm on record, was downgraded to a category 4 and is expected to leave the Philippines on 9 November.
It will move towards the warm waters of the South China Sea and could make landfall in central Vietnam early on Sunday 10 November, according to a report in The Guardian.
Both China and Vietnam are on now on high alert. Vietnam has started evacuating over 100,000 people from the path of Super Typhoon Haiyan, state media said Saturday, after the storm tore across the Philippines leaving scores dead and devastating communities.
Authorities have begun mass evacuations in central Danang and Quang Ngai provinces as the country goes on high alert in the face of the massive storm.
Many schools in the affected area have closed and people from vulnerable low-lying coastal villages are moving to temporary typhoon shelters set up in public buildings on high ground.
Although Haiyan is expected to weaken slightly, it is still considered a super typhoon with the potential for "complicated developments", said Prime Minister Nguyen Tan Dung at an urgent meeting on 8th November, the New Straits Times reported.
Dung, who is personally overseeing preparations for the super typhoon, has called all Vietnamese vessels back to shore and ordered hydropower reservoirs to step-up safety measures "to limit the consequences in terms of human and materials", a notice posted on the government's official website said.
National flag carrier Vietnam Airlines has advised passengers to be prepared for flights to be interrupted or cancelled on Sunday.
Super Typhoon Haiyan, known as Yolanda in the Philippines, smashed into the central island of Samar early on Friday morning, packing sustained winds of up to 315 kilometres per hour, causing widespread damage.
According to The Philippines Civil Aviation Authority, the death toll from the world's strongest storm on record, Haiyan, has risen to at least 120, with hundreds more in need of medical attention.
© Copyright IBTimes 2023. All rights reserved.