Hamas Abandons Syria in Quest for New Arab Sponsors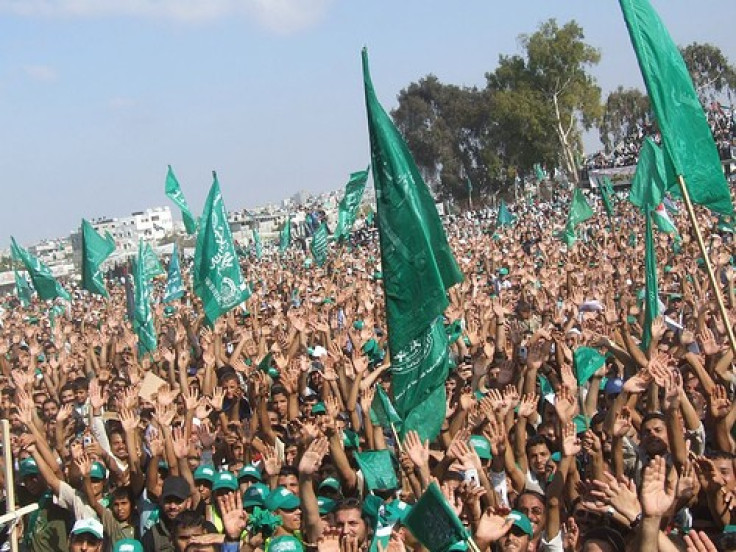 Hamas is making contingency plans for the potential fall of the Syrian regime, Reuters reported Sunday.
"Dozens of Hamas operatives have quietly returned to Gaza from Damascus," diplomats told the news agency.
Hamas officials are now said to be travelling the region to help improve ties with other Arab States.
"Hamas officials are on planes most of the time, bolstering ties with other countries like Egypt, Qatar, Turkey, Sudan, or in contact to explore new bases and not a sole base," a diplomat told Reuters.
"Hamas would keep a skeletal presence in Syria to book a seat in a post-[Bashar al] Assad era," another diplomatic source said.
Hamas's Syrian presence in a Post-Assad era is however set to be limited. Burhan Ghalioun, the president of the Syrian National Council, one of the country's main opposition party, vowed last week it would cut off ties with both Hamas and Hezbollah if put in charge of the country .
Hamas had strong ties with the Bashar al-Assad regime as Damascus acted as one of the organisation's main sponsor.
However following months of anti-government protests and regime's crackdown Hamas distanced itself from Assad and failed to show public support for the regime.
Iran, another of Hamas's main sponsors has in response threatened to cut funding to the organisation.
Hama's stance was reportedly further encouraged by the Arab League's decision to impose sanctions on Syria.
"Hamas has refused to hold rallies in Palestinian refugee camps in support of the Assad government," the report said, adding that Hamas had also refused to sign a statement in support of Assad with other Palestinian groups.
In July it emerged that the organisation was experiencing financial problems after reports suggested the Hamas government in Gaza had failed to pay for the salaries of up to 40,000 of its employees so with the Arab League clearly standing against Assad, Hamas might have to choose between its past backers and its potential new ones.
© Copyright IBTimes 2023. All rights reserved.