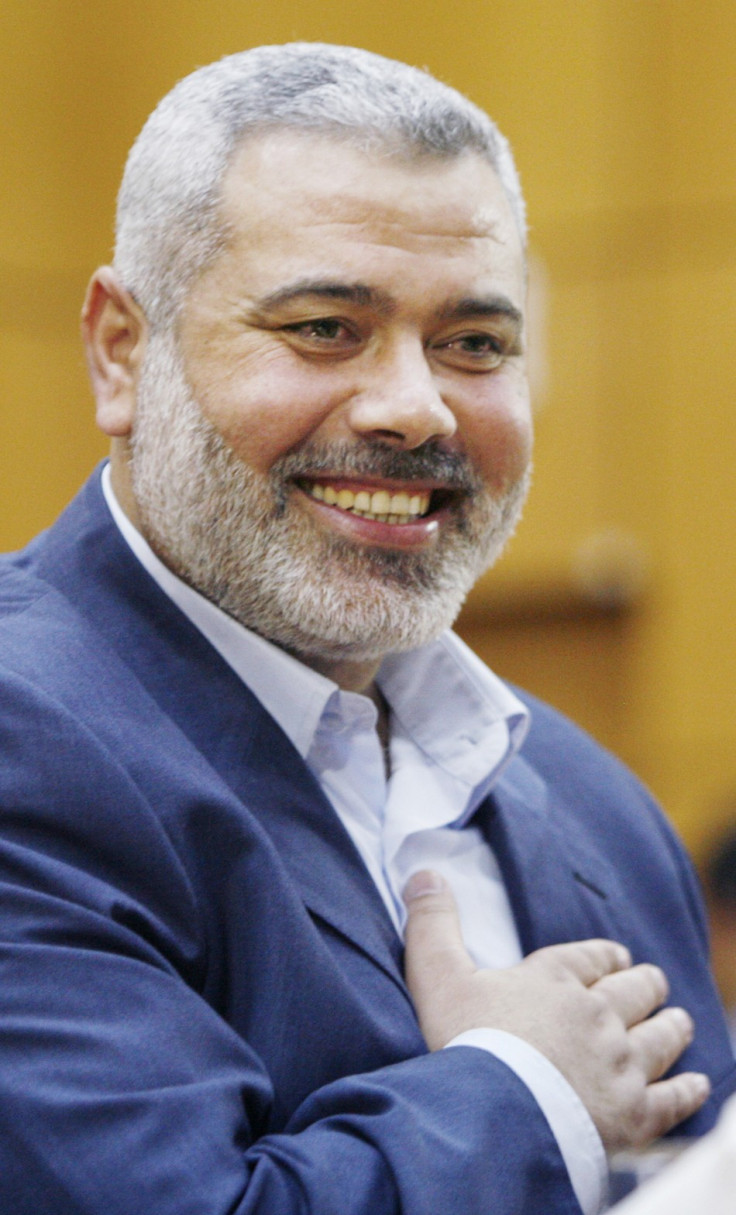 Hamas's Ismail Haniyeh has met Murad Muwafi, Egypt's intelligence chief, in preliminary talks before sitting down with Egypt's new president, Mohammed Mursi.
A source told Ma'an news agency that the two had met to discuss obstacles to Palestinian reconciliation and Israel's blockade of Gaza.
Haniyeh is also said to have questioned Egypt's decision to stop allowing fuel to be siphoned into Gaza through underground tunnels in mid-February, the report added.
The move led to a power crisis with the Gaza Strip's sole power plant shutting down several times.
Haniyeh who reportedly left Gaza with a 17-strong delegation was set to meet President Mohammed Mursi on Thursday July 26 in Cairo.
Earlier this month Mursi met with President Mahmoud Abbas and Hamas chief Khaled Meshaal.
Prior to his election in June, the Egyptian president had vowed to take a firmer stance that that of his predecessor ousted leader Hosni Mubarak vis a vis Israel, warning he would support the Palestinians' "right to resistance".
Since then Mursi has toned down his discourse and insisted he would respect a 1979 peace treaty with Israel.
Mursi is a former senior official of the Muslim Brotherhood, a group with close ties with Hamas.
While Hamas was isolated during the Mubarak-era, analysts warned the rise in power of the Muslim Brotherhood following the Egyptian revolution was set to mark a turning point in the Egypt-Hamas relationship.
Despite such anticipation Egypt has until now refrained from making any major policy shift towards the Palestinian group.
Under Mubarak, the country had tried to mediate reconciliation between Abbas' Fatah and Hamas but analysts now say Morsi is expected to put less pressure on the Islamist group to make concession to Fatah, its political rival in the West Bank.
After arriving in Egypt, Haniyeh also responded to reports the Sinai is under Hamas control: "Sinai was and will remain an Egyptian land under [the] protection of Egypt."