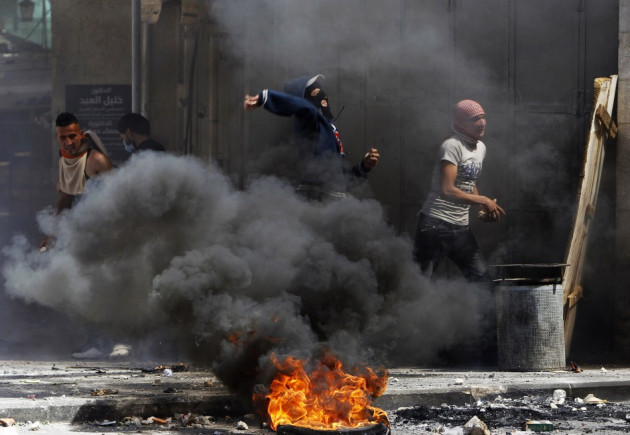 Hamas in Gaza has called for a "new intifada" over the death of a Palestinian prisoner who was serving a life sentence in an Israeli jail.
Maisara Abu Hamdiyeh, 64, was arrested in 2002 in the occupied West Bank and sentenced for attempted murder, membership of a banned organisation (Hamas) and illegal possession of firearms. His recent death in prison from throat cancer triggered a backlash among pro-Palestinian organisations, with PA president Mahmoud Abbas blaming Israel's government for his death.
"The Palestinian presidency holds the government of Netanyahu responsible for the martyrdom of prisoner Maisara Abu Hamdiyeh in the prisons of the Israeli occupation," spokesman Nabil Abu Rudeina said.
The Israeli Prisons Service (IPS), which confirmed Hamdiyeh's death, said it had agreed his early release as soon as the cancer was diagnosed but the process was still ongoing. It said he had been receiving medical care.
But Hamadiyeh's lawyer Rami al-Alami told the Electronic Intifada website that his jailers had denied him medical treatment.
"Instead of providing him with the correct treatment, the doctors gave him flu shots that caused severe pain in his chest, and he could hardly sleep," Alami said.
The prisoner's son, Tareq, has demanded an autopsy.
Hamas prisoner minister Atallah Abu al-Sebah said the death should trigger "a new intifada" in the occupied territories. Hamas's al-Qassam Brigades called for an "urgent solidarity march for the martyr" to be held in Ramallah in the occupied West Bank.
Hamdiyeh was the second Palestinian to die in an Israeli prison this year. Arafat Jaradat, 30 died in Megiddo Prison in February, leading to claims that he had been tortured by Israeli officials.