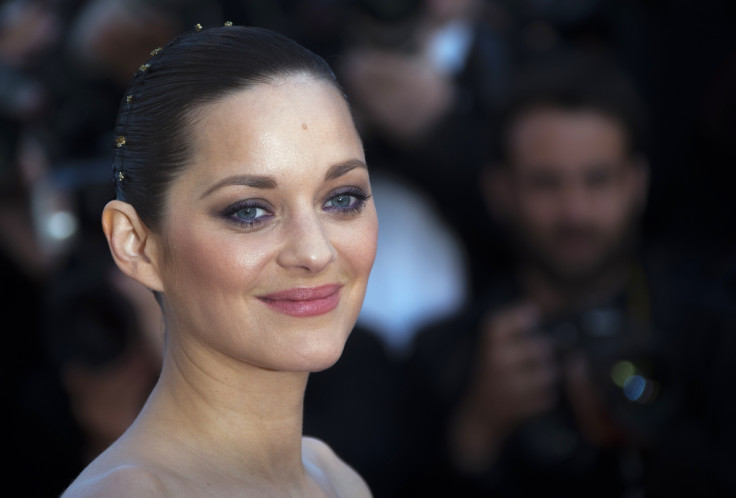 Marion Cotillard has numerous film credits under her belt and multiple awards to her name, and now the French actress celebrates another milestone. Today (30 September) the star turns 40.
While she may be best known for playing victim-turned-villain Miranda Tate/Talia al Ghul in 2012's The Dark Knight Rises, it was her stunning portrayal of iconic French cabaret singer Édith Piaf in La Vie en Rose that earned her a best actress Oscar.
After finding fame at the age of 18 in the short film Intériorité, the Hollywood icon has gone on to front a bevy of American and French big screens hits. Her next big role is as Lady Macbeth opposite Michael Fassbender in Justin Kurzels' Macbeth. To mark her big day, IBTimes UK takes a look at some of her best performances.
Nine (2009)
As the Luisa, the frustrated wife of film director Guido Conti (Daniel-Day Lewis) in the film adaptation of the musical Nine, Cotillard once again showed her versatility. She fully embodied the long-suffering character, making number 5 in Time magazine's list of the best female performance iof 2009 and being nominated for a Golden Globe.
La Vie En Rose (2007)
In 2007, Cotillard took on the role of legendary French singer Édith Piaf in biopic La Vie en Rose. Director Olivier Dahan later revealed that he handpicked Cotillard before he had even met her, because he noticed a similarity between Piaf's and Cotillard's eyes. It paid off because she perfectly depicted Piaf's character as a deeply complex, troubled and strong woman.
The role won Cotillard the Academy Award for best actress along with a César, a BAFTA Award, and a Golden Globe. As a result she became the second actress to win an acting Oscar performing in a language other than English.
Rust and Bone (2012)
In Jacques Audiard's 2012 drama Cotillard starred alongside Matthias Schoenaerts as Stéphanie, a whale trainer who suffers a terrible accident. As her character struggles to come to terms with the reality of her new life, Cotillard strikes an excellent balance of heart-wrenching pain, grief, hope and determination in one of her most powerful cinematic performances to date.
Two Days, One Night (2014)
Last year Cotillard generated Oscar buzz when she starred in the Dardenne brothers' emotional thriller Two Days, One Night. Taking on the role of Sandra, a lowly worker at a solar-panel factory who has just hours to convince 16 co-workers to give up their bonuses or face redundancy. Her performance earned her an Oscar nomination.
The Dark Knight Rises (2012)
In 2012 Cotillard teamed up with her Public Enemies director Christopher Nolan for the second time to play an eco-friendly philanthropist with a dark secret. The actress was so dedicated to her role that she even swore to fans that she wasn't playing Talia al Ghul, when she was.