Happy birthday dogecoin: Highs and lows of the 'fun and friendly' cryptocurrency's first year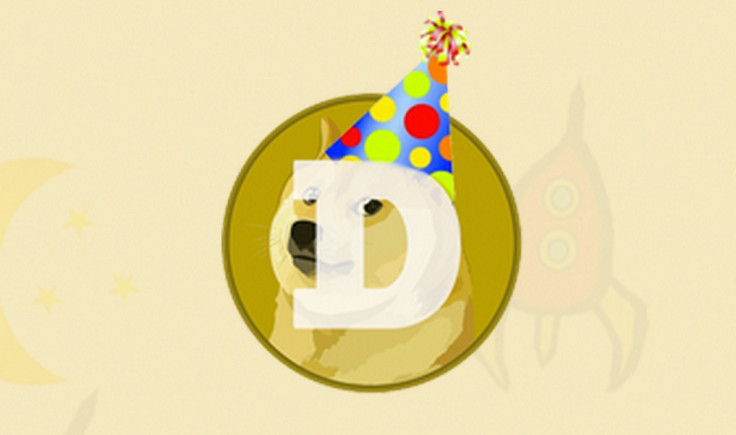 Just over a year ago, an online marketer made a joke on Twitter that he was investing in something called dogecoin, saying he was "pretty sure it's the next big thing". At the time, bitcoin was trading at over $1,000 per coin and the concept of cryptocurrency was for the first time gaining mainstream attention.
Based on the internet doge meme of the Japanese Shiba Inu dog breed, cryptocurrency enthusiasts jumped on Jackson Palmer's idea and soon gathered a small community to begin developing the altcoin. On 8 December, 2013, the first dogecoin mining pool was created.
Within just a couple of months of launching, dogecoin really was the next big thing, trading in higher volumes than bitcoin and all other cryptocurrencies combined. The community grew rapidly and soon became known as the "fun and friendly internet currency" through its charitable endeavours.
However, it has not all been plain sailing for the cryptocurrency that started off life as a joke, with in-fighting and falling prices threatening to derail dogecoin. On the altcoin's first birthday, IBTimes UK takes a look at the ups and downs of the world's friendliest cryptocurrency.
Dogecoin price spike
Only a few months after its inception, the price of dogecoin began to rocket. The "to the moon" calls from the community seemed to be coming true as dogecoin's market capitalisation surged by around 500% in the space of 30 days to around $90m (£57m).

Price plummet
The old adage of "what goes up must come down" seems to be especially true for cryptocurrencies in their early days and dogecoin was no exception. Following the remarkable price spike, dogecoin began a slow and steady decline that lasted for most of 2014.
The last three months have seen dogecoin's price stabalise to some extent and its market cap now sits comfortably at around $20m.
Jamaica, we have a bobsled team
The first opportunity for a major charitable drive by the dogecoin community came in January of this year when the Jamaican bobsled team revealed it lacked the funds to get to the Sochi Winter Olympics.
In the space of just a few hours, 26 million dogecoins (around $25,000) was raised as part of the Dogesled campaign, meaning the two-man team was able to make it to the Sochi games.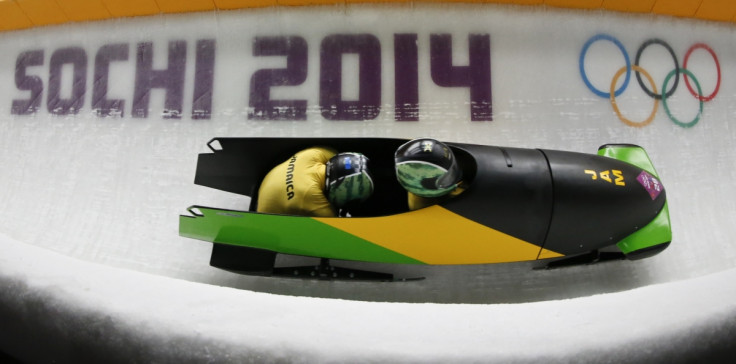 Later on that month, yet another sizeable sum was raised to send Indian luger Shiva Keshavan to Sochi, with almost 4.5 million dogecoins donated.
Doge4Water
In March, when the steadily falling price of dogecoin was still relatively near its peak, the dogecoin community successfully set up a campaign to raise money to provide water to people in Kenya affected by drought.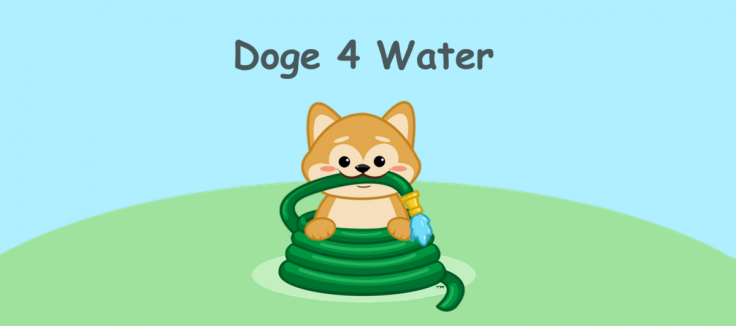 The Doge4Water campaign saw more than 40 million dogecoins donated over the course of a few weeks, which went towards drilling two wells to provide locals with clean drinking water.
The biggest single donation, which became known as the "most valuable tweet in history", was 14 million dogecoins from an anonymous person going by the name of Hood. At the time, this was worth around $10,920 (£6,560) in fiat currency.
Dogecoin laps up attention through Nascar
Just over one month after the Olympic crowdfunding campaign, the dogecoin community was at it again. This time, the target was getting a dogecoin livery car in the Sprint Cup Series Nascar race.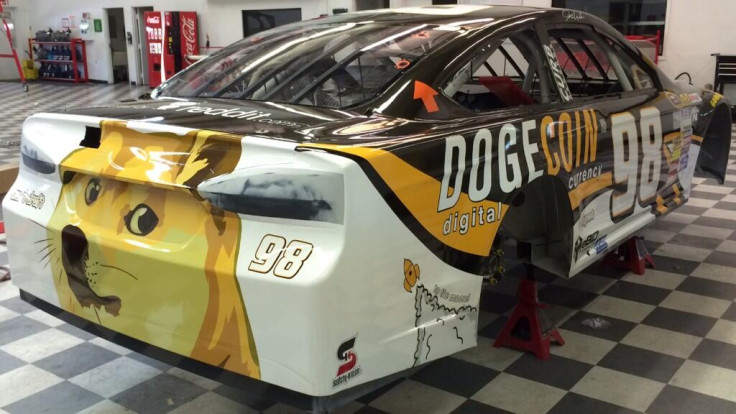 Over $50,000 worth of dogecoin donations were made to fund Josh Wise to drive a four-wheel dogecoin advert at Talladega.
The biggest single donation this time was done "accidentally" by Alex Green, the founder and CEO of dogecoin-trading platform Moolah, though many claimed this was a publicity stunt to boost his public profile. Later events were to draw a closer look at the motives behind such a donation.
'Cult-like' community
A trademark dispute over the word "doge" between gaming collectibles company UltraPRO International and Moolah's Green led to a rift in the wider community.
It all seemed to stem from a misunderstanding between Palmer and Green over the latter's true intentions for objecting to the trademark filing.
A public dispute on Reddit forums ensued and caused many members to take the side of Green. Eventually, Palmer proclaimed: "It puts a real dampner on any fun we used to have around here. I'm stepping away from this sadly cult-like subreddit."
Green has since allegedly absconded with over $1m worth of bitcoin from the cryptocurrency exchange MintPal.
Liteshibes4Christmas
For Christmas, the dogecoin community decided for the first time to team up with the community of one of the other major cryptocurrencies in the form of litecoin.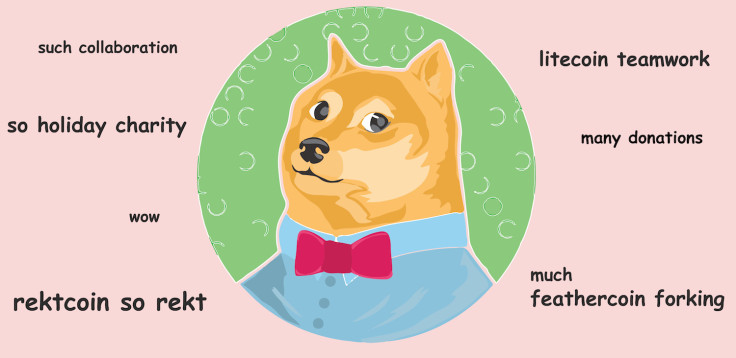 LiteShibes4Christmas' fundraising effort was described by Andrew Vegetabile, director of the Litecoin Association, as a "milestone in crypto history" that bridged the gap between communities to raise money for impoverished children in the Philippines to receive gifts this Christmas.
What the future holds for dogecoin is not clear but Palmer believes it will be its unique community that defines it.
"There is no way to predict the world of crypto, I've learned," Palmer told IBTimes UK. "At the end of the day, the community of users behind Dogecoin are going to define this future.
"In my eyes, if they never lose sight of the fact that Dogecoin is supposed to be fun, inclusive and at it's core hilarious then it's a future I'm going to stick around for."
© Copyright IBTimes 2023. All rights reserved.