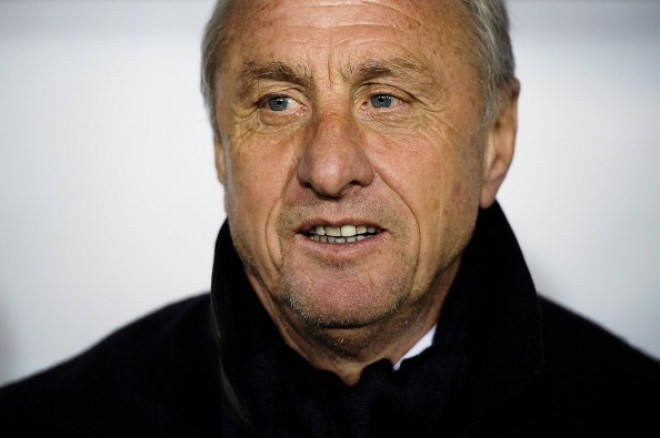 Ajax and Barcelona legend Johan Cruyff is considered by many to be the greatest man to ever kick a ball.
The three-time Ballon d'Or winner, who turned 67 today, earned legions of adoring fans with his beguiling skills, passing and vision and is regarded in the same bracket as Diego Maradona and Pele.
The man born Hendrik Johannes Cruijff was the most famous exponent of the 'Total Football' philosophy - the system whereby players collectively hassle the opposition and retain possession of the ball.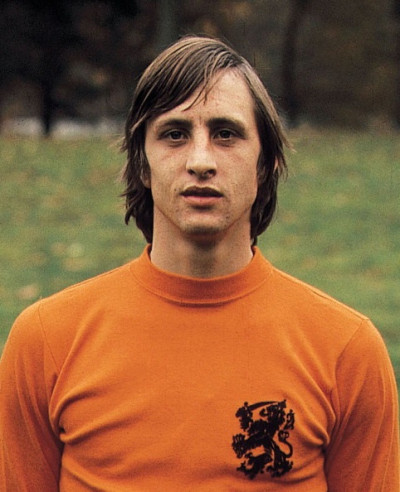 As a manager he introduced the concept with Barcelona, winning four consecutive La Liga titles and the European Cup, as well as with Ajax, where he claimed a further two Dutch league titles. He remains an advisor at both clubs.
His style heavily influenced managers including Frank Rijkaard, Pep Guardiola, Roberto Martínez and Arsène Wenger.
In 1999, Cruyff was voted European Player of the Century behind Pelé in the International Federation of Football History & Statistics poll.
He was also known to espouse his views on the beatuful game with almost as much panache as Brian Clough.
Here are some of the Dutch master's best quotes:
"The ball is an essential part of the game."

"If I wanted you to understand it, I would have explained it better."

"What is speed? The sports press often confuses speed with insight. See, if I start running slightly earlier than someone else, I seem faster."

"Every disadvantage has its advantage."

"There's only one moment in which you can arrive in time. If you're not there, you're either too early or too late."

"Playing football is very simple, but playing simple football is the hardest thing there is."

"In a way I'm probably immortal."

"You have got to shoot, otherwise you can't score."


"Italians can not beat us, but we can certainly lose against them."

"Mourinho is a coach of titles, not football. Or rather, not a football coach if we understand the sport is a spectacle or entertainment for those who watch it, either at home or live in the stadium."