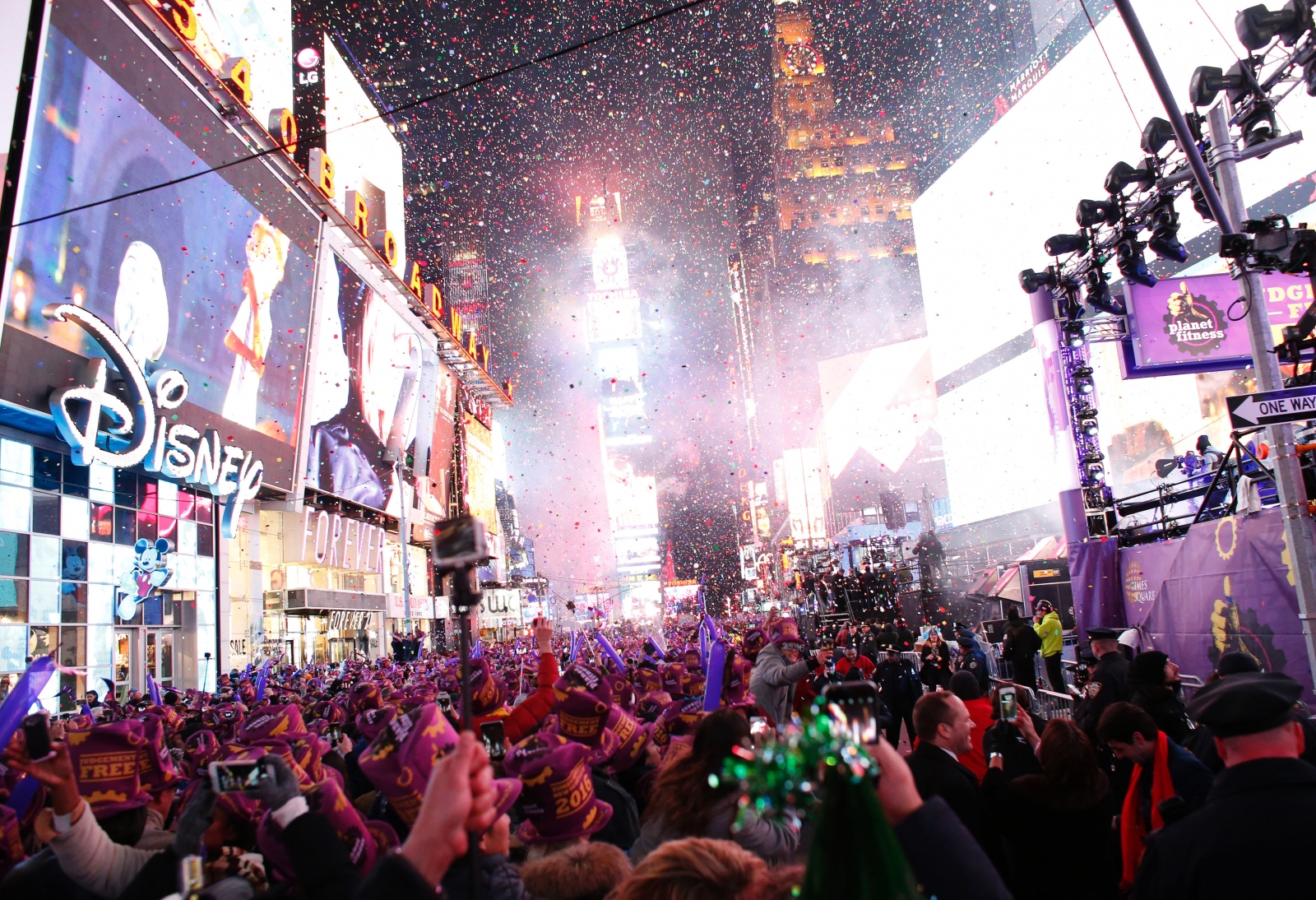 The Times Square Ball Drop is a prominent part of a New Year's Eve celebration in New York City, and it is attended by as many as a million spectators ever year, and the festivities includes performances by renowned musicians and is telecast live for viewers across the world to see.
Heartthrob movie star Jonathan Bennett will host the official live webcast for the first time. He will be joined by Andrea Boehlke and Jeremy Hassell. Bennett will kick off the six-hour celebration at 5:55pm EST welcoming the nearly one million people attending the event and will introduce the star of the show, the Times Square Ball.
Watch the live coverage of the festivities leading up to the Ball Drop at midnight, including backstage access, behind-the-scenes stories and interviews with revelers, performers and other celebrities below:
Additionally, you can watch the event live on your Andriod and Apple smartphones too. Download The Times Square Ball App (Google Play and iTunes) for the live coverage. The Times Square Crossroads App (Google Play and iTunes) will also host the New Year's Eve live stream.
This year's performances will include Gavin DeGraw, Rachel Platten and Silento. The USO Show Troupe will perform their popular "A Military Salute" to honour the Armed Forces. For 2016's eve celebration, the famous Waterford crystal ball has been installed with the last of the 288 new sparkling Waterford crystal triangles. The new crystal triangles feature a new design for 2017 called the "Gift of Kindness".
Tim Tompkins, the president of the Times Square Alliance explained that the "Gift of Kindness" theme is meant to symbolize unity in 2017. "That is the theme of New Year's Eve. It's the theme of the Waterford crystals. It's the theme of this globe behind me and hopefully the theme of the globe in 2017," he said.