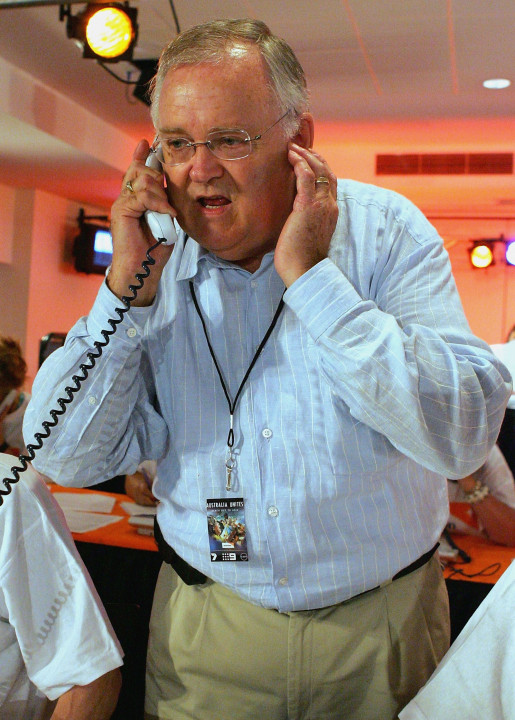 He is best known for playing trumpet-blowing Harold Bishop on Neighbours, but after 24 years, Ian Smith is taking his career in a very different direction.
The 75-year-old soap star is preparing to star in a sex education DVD, which will teach children across Australia about the birds and bees.
The Ask Grandad series, which will be played in school as part of the curriculum, will even feature a clip of Smith explaining how to use a condom.
"A grandfather worries awfully about his young granddaughter, and his son is totally inept and he quite obviously hasn't talked to his daughter about the serious business of sex," Smith said of his new role.
"The grandad sits down at the desk with some condoms and describes how to use them, how to apply them, why they should be used, what they can safeguard you against."
"It's just a damned good idea," he added.
Smith, who will be heading back to Ramsay Street in March for Neighbours' 30th anniversary episode, went on to reveal that he wished sex education was offered when he was growing up.
"It is one of my youngest memories, I asked my grandfather... and him telling me a few things about life which my parents never ever did," Smith explained.
"My father, god love him, he was awfully embarrassed when the time came to talk about it so he didn't talk about it. He bought a very small book and he walked in one day, put it down in front of me and said, 'Here, I think you should read this'. And walked out. That was it. That was my sex education.'"
Smith, who joined Neighbours in 1987 where he fell in love with his on-screen wife Madge, was handpicked by the Australian Research Centre in Sex, Health and Society at La Trobe University in Melbourne, Victoria.
"Because so many of us find sex a very personal thing, teachers, students and parents often find discussing condoms awkward. However, the humour in the Ask Grandad resource alleviates much of the embarrassment," Pamela Blackman, a researcher at La Trobe, said.