One in three girls experience sexual harassment in the form of inappropriate and unwanted touching or groping at school, a report has revealed.
In a letter to the Times, Mumsnet called for an improvement in sexual education in Britain as a way of combating the problem. In an age of easily accessed online pornography, boys and young men increasingly base their knowledge of sex and relationships on graphic, unrealistic material. This, Mumsnet argued, led to sexual exploitation and abuse, as well as sexual harassment at an early age.
The letter urged that sexual education be improved to teach respect for girls and women rather than objectifying them. Violent pornography could result in young men believing that what they see on their computer screen is the norm, warned the letter.
In a survey by the National Children's Bureau, one in three children did not know where they could get help if they were sexually assaulted and one in three did not know about the notion of consent. Less than half said they had learned about was "good and bad about a relationship" at school.
The charity surveyed 900 children and young people between the ages of 14 and 25.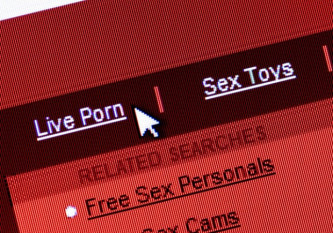 Sex education guidance has not been updated since 2000 – and contains no reference to the internet or sexting. Since then, there has been a significant rise in young people watching pornography online.
According to figures released by Childwise, 53% of children in 2010 has access to the internet in their bedrooms, up from 20% in 2004.
Prime minister David Cameron said that sex and relationship education in schools needed to be improved. Speaking at a select committee on violence against women, he said the UK must "focus on healthy relationships [and] add on to the guidance that's produced".
State comprehensive schools are required to provide sexual education, yet this is often inadequate. Some schools cover the bare minimum of sexual health, missing out relationships and the issue of pornography entirely. Academies are not required to teach the subject at all.
While children are increasingly aware of pornography, many do not realise the harmful effects of consuming it. Girls, in particular, have revealed they feel under pressure to perform sex acts like a "porn star" and 28% of young people think pornography dictates how they should act in a relationship. With this in mind, a connection between sadistic pornography and domestic or sexual violence can easily be made. Women between 15 and 44 are more at risk from domestic violence than cancer. One in three teenage girls has experienced sexual violence from a boyfriend.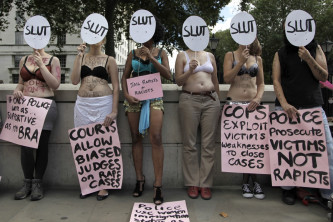 By improving teaching to cover respect, rights and wrongs and relationships, these statistics could be reduced. Teaching pornography in schools, while controversial, may show teenage girls and boys the reality of sexual relationships. Although it can be argued that this is further exposing children to pornography, showing young people the dangers and unrealistic portrayal of sex could cut down on sexual violence in the future. As young people have access to pornography online anyway, it is surely beneficial to expose children to the potential perils – before they are lost in the glamour of the material.
Sexual material is available in the most unlikely of place. In December, a horrified parent discovered that pornography channels could be accessd on the television next to their child's hospital bed. The father was able to view Babestation and two other X-rated channels at Birmingham Children's Hospital as he flicked through the menu in the child's room.
An amendment to the Children and Families Bill, proposed by Labour, is due to be debated in the Lords on 28 January. It supports compulsory sex and relationship education at all stages and would see statutory guidance updated to include internet and technology information.
A better education could halt sexual violence, encourage young girls and boys to respect each other and learn the reality of a sexual relationship. By teaching about sexual consent, the amendment could reduce the number of reported rapes and cases of sexual assault.
To show your support, sign the End Violence against Women petition.