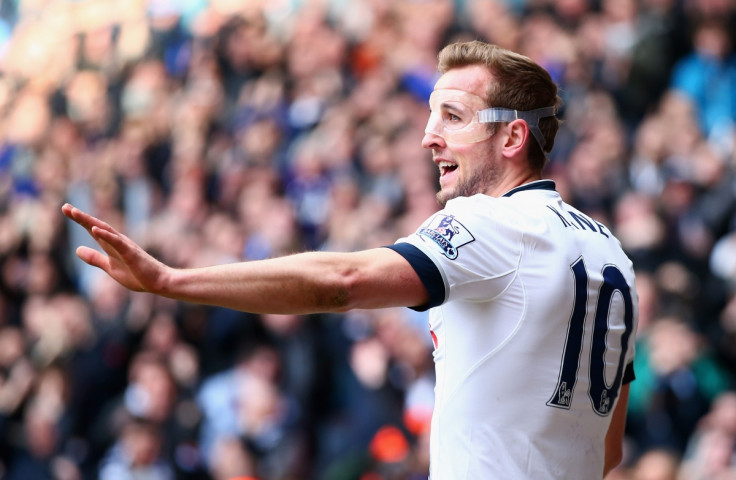 Tottenham Hotspur manager Mauricio Pochettino has hailed Harry Kane as one of the world's best strikers. The 22-year-old centre-forward scored a brace in Spurs' 3-0 win against Bournemouth at White Hart Lane yesterday (20 March). Speaking after the match, Pochettino said his star player compares favourably with any goalscorer on the planet.
Tottenham's emphatic win moved the north London club to within five points of Claudio Ranieri's table-topping Leicester City side. Pochettino was understandably delighted with the match-winning performance of Kane, who is a reported transfer target of Manchester United.
"I've told you before, he's one of the best strikers of a ball and his performance was fantastic today," the Tottenham manager explained, according to the Daily Mail. "It was a really good game for him."
Although Pochettino refused to claim Kane was the best centre-forward in world football, he insisted the England star is as good as anyone else in front of goal in the Premier League. "It's maybe difficult to say he's the best, but he's one of the best," the Tottenham manager said after the game at White Hart Lane.
Victory against Bournemouth has kept Tottenham in contention for an unlikely Premier League triumph, and Pochettino is hoping his team can maintain their impressive form between now and the end of the season. "We have to keep our standards up and go into the next game looking to perform like this again," the Argentine said.
"This season we've played a lot of good games and today was complete. It helped us to score early. We managed the game and had control after that. We did very well. When you come through a very busy period, playing a lot of games as we have over the last few weeks, you can feel very proud. The way we played showed maturity and energy – fantastic."