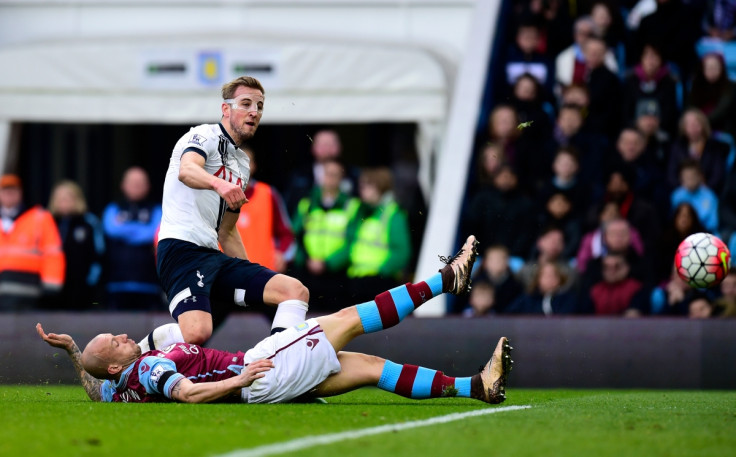 Jose Mourinho has reportedly identified Tottenham Hotspur striker Harry Kane as his primary transfer target should he become the next manager of Manchester United. The 22-year-old striker has been stellar form this season, powering Spurs' push towards the Premier League title, and the Portuguese is said to be keen to take him to Old Trafford.
Mourinho, 53, has been persistently linked with the managerial position with the Red Devils, which is currently held by Louis van Gaal. The coach – who left Chelsea in December – has started to identify a list of signings he would like the club to make if they decide to appoint him as their manager, according to ESPN.
It is said that Mourinho is particularly drawn to Kane's high work rate and intensity, which could underpin his new-look United side. If the transfer comes to fruition, Kane would reportedly be one of five new signings at United this summer.
Indeed, Mourinho is apparently keen to see the current United squad boosted by the arrival of two defenders, a central midfielder, a fast right winger and a mobile striker. However, sources close to Spurs insist the club have no interest in selling Kane to United or any other club at home or abroad.
Meanwhile, Mourinho has reportedly signed a pre-contract agreement to join United in the summer. The former Chelsea boss is set to pocket £15m ($21.7m) in compensation if he is not appointed by the Old Trafford club by 1 June.
According to the Spanish newspaper El País, a source from the company of Mourinho's agent Jorge Mendes confirmed the coach has already signed an agreement to move to Old Trafford. "If United do not sign the final contract [with Mourinho] before 1 May, they must pay £5m; if by 1 June he's still not signed, they shall pay another £10m," the report said of United's interest.