Harry Kane says he has no intention of moving clubs in the near future and is ready to spend his entire career at Tottenham.
Kane, 24, has been linked with big-money moves to Manchester United and Real Madrid after he scored 29 goals to retain the Premier League Golden Boot award last season.
The England striker insisted that he was happy at Spurs and pledged his future to the club that he joined at the age of 11.
Kane signed a five-and-a-half-year contract at Spurs last December, with the deal reportedly worth in excess of £100,000 ($132,000) per week.
"My goal is to play my entire career only for Tottenham," the 24-year-old was quoted as saying by the Daily Mirror ahead of Spurs' Champions League trip to Borussia Dortmund.
"We have a fantastic team, a great coach, a professional training centre and we're getting a new stadium. At the moment, everything suits me here and I'm happy."
Real coach Zinedine Zidane fuelled talk of a potential transfer bid for Kane after he praised the Spurs striker as the "complete player" ahead of the clubs' meeting in the Champions League group stages last month.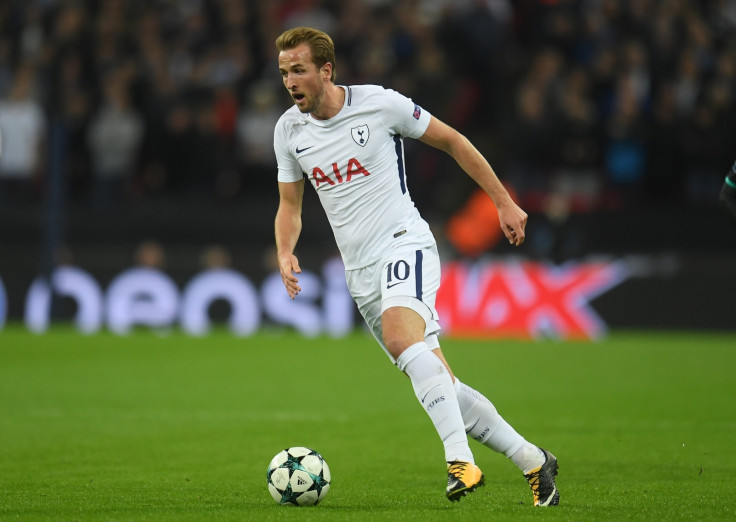 "He is a fundamental player for Tottenham, he is very good in every aspect, but the best thing about him is that he's always got the goal on his mind," Zidane was reported as saying by Sky Sports.
"He's a very complete player even though he does not look it, but he always turns up when he needs to."
When asked if he was considering signing Kane, Zidane replied: "I don't know what is going to happen in the future."
Madrid president Florentino Perez later cooled talk of a move for the England striker, saying he was happy with the attacking talent currently at the club.
"Signing Harry Kane has not passed through my head. He is a great player and in addition he is young," Perez was quoted as saying by the Daily Telegraph.
"He has many years to progress, but we are delighted with [Karim] Benzema and with all of the team.
"I didn't ask Tottenham's president for the price [of Kane] because he would have told me that he is worth €250m."