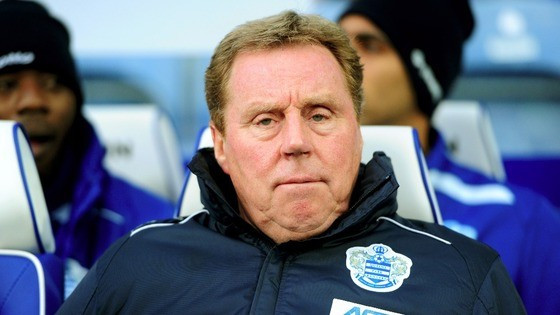 Queens Park Rangers manager Harry Redknapp wants to sign Peter Crouch for the fifth time in his career as he prepares for several swoops in what he has labelled the "gang warfare" window.
Redknapp, who first linked up with Crouch at Portsmouth in 2002, wants to bolster his attacking options and considers the 6ft 7in striker to be the perfect addition in his battle against relegation, according to the Sun.
The pair spent two years together at Portsmouth before Redknapp took Crouch to Southampton for £2m in 2004 and then subsequently back to Pompey for £9m four years later.
The duo again joined forces at Tottenham, where Crouch helped Redknapp secure fourth spot and Champions League qualification, scoring the only goal as they beat Manchester City 1-0 in one of the final games of the season that helped secure European football.
Redknapp, who has already signed Loic Remy from Marseille for £8m and is awaiting a work permit hearing today for South Korean left back Yun Suk-young, claimed that agents are working furiously to "screw each other" in every deal during the current transfer window.
"I've never seen anything like it; every agent seems to be trying to screw each other. It's like gang warfare out there," said Redknapp.
"If you've got a deal for a player, another agent will try to scupper that, it's unbelievable. They're fighting for big money, that's the problem.
"If someone can see themselves muscling in on a deal, it's a bit like the ice-cream sellers in Glasgow. Someone has nicked their pitch. Someone's going to shoot them or something!
"I have left it to the chairman, it was doing my head in. It's crazy," said Redknapp, who has also been linked with former Blackburn defender Chris Samba, Porto defender Rolando and unsettled West Brom forward Peter Odemwingie, according to the Mail.