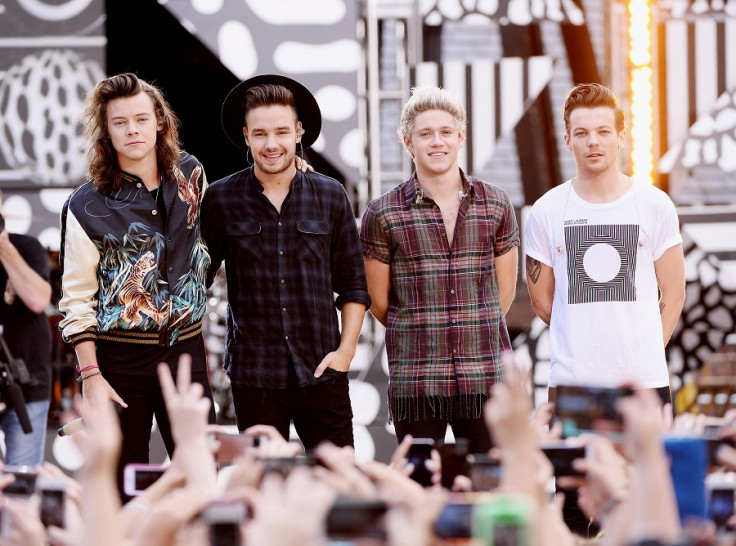 Liam Payne has finally released his debut solo single more than a year after One Direction began their indefinite break. The 23-year-old is the last of the British boy band to launch a solo career, with former members Zayn Malik, Harry Styles, Louis Tomlinson and Niall Horan beating him to the charts.
With each star of One Direction now a bona fide solo artist, IBTimes UK takes a look at which member has enjoyed the biggest success so far.
Zayn Malik
Song: Pillowtalk
Chart position: 1
Current sales: 278,000 units
After sensationally quitting 1D in March 2015, Malik, 24, was the first of the crew to become a solo star and record the r'n'b he is passionate about.
Pillowtalk, released in January 2016, shot straight to the top of the charts around the world, shifting 63,000 downloads and clocking up nearly five million streams in its first week of release.
This was no doubt boosted by attention surrounding the music video, which featured a string of PDA scenes with his model girlfriend Gigi Hadid.
To date, Pillowtalk has sold 278,000 copies and has racked up over 529 million streams on Spotify. Malik enjoyed similar success with his debut album Mind Of Mine, which topped the UK and US Billboard 200 charts.
Harry Styles
Song: Sign Of The Times
Chart position: 1
Current sales: 128,000 units
Perhaps the most anticipated solo career of all the 1D singers, Styles finally debuted his single, Sign Of The Times, in April 2017. Earning comparisons to 1980s power ballads from the likes of David Bowie and Prince, the song topped the charts in the UK but only managed to hit number four on the US Billboard Hot 100 chart.
It did, however, manage to end Ed Sheeran's 13-week reign with Shape Of You and has shifted 128,000 copies to date in addition to 121 million plays on Spotify. Styles' self-titled debut album fared slightly better on the charts, reaching number one on both sides of the pond.
Louis Tomlinson
Song: Just Hold On
Chart position: 2
Current sales: 98,000 units
Tomlinson opted for more of an EDM route with Just Hold On, which features dance producer Steve Aoki. The track reached number two in the UK in December 2016 and narrowly missed out on claiming the top spot thanks to Clean Bandit's long-running chart-topper Rockabye.
Just Hold On was made all the more poignant as Tomlinson's first performance of the track came just days after the death of the pop star's mother, Johannah Deakin. To date, the dance track has notched up 98,000 downloads with 237 million Spotify streams.
Niall Horan
Song: This Town
Chart position: 9
Current sales: 81,200 units
Out of all the post-One Direction releases, This Town arrived to arguably the biggest whimper. Released in October 2016, the guitar-led number debuted at 91 in the UK due to its late release on a Thursday evening but dramatically climbed to number nine the following week. This Town has amassed 21.5 million streams and sold over 81,200 downloads.
Liam Payne
Song: Strip That Down
Chart position: 3
Current sales: 21,300 units
Released on 19 May 2017, Strip That Down sees a departure from One Direction's pop sound for a naughtier blend of r'n'b and hip hop. The club hit features a rap verse from Migos star Quavo and was co-written by Ed Sheeran who also makes a surprise cameo on the hook.
Unlike some of his fellow bandmates, Payne has so far failed to top the charts with Strip That Down, which peaked at number three in the UK, selling 21,300 downloads.