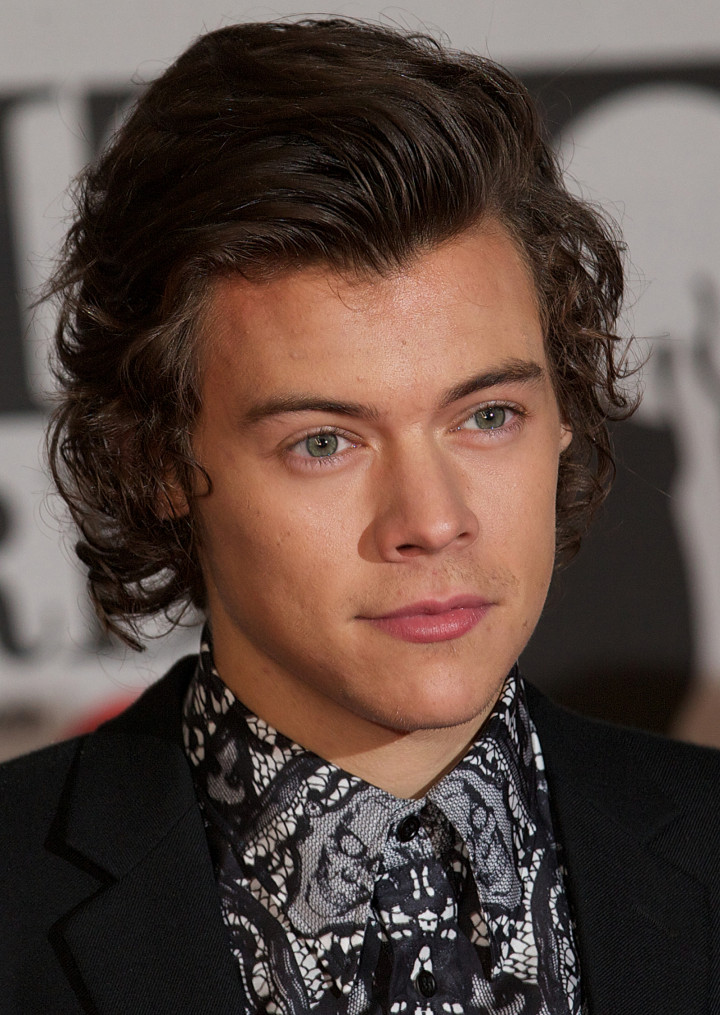 After dating some of the world's most beautiful women, it looks like Harry Styles may have finally found his "Mrs Right" in the most unlikely place.
The One Direction heartthrob gave one lucky fan the shock of her life when he proposed to her during the group's Philadelphia gig.
After noticing the Directioner named Preeeya had come to the concert dressed as a bride, he picked her out from a sold-out crowd and claimed it would be a shame if her efforts were not rewarded.
''I heard there was a girl here in a wedding dress... is there a girl here in a wedding dress?" he told the audience as the band wrapped up their show.
''Now I feel bad letting this go to waste so what's your name? Preeya? Preeya ... will you marry me? There's been a plot twist! OK .. awesome.''
The 20-year-old pop star then joked that he and the superfan should wait until they had been given heaps of gifts before calling off their surprise nuptials.
''We'll take the engagement gifts and then we'll ... OK, awesome," he said. "I almost wore my wedding dress. It could've been awkward. But that's a different story.''
Back in June, Styles tried to convince a bride-to-be Tash Gershfield to dump her man at the altar.
"Tash, you don't have to go through with this. It's not too late, I'm going to be waiting at Orli's in Borehamwood for the next three hours," he said in special message pleading for her to reconsider.
It turned out that the video was a wedding surprise from her new hubby, who wanted to truly make her big day one to remember.
One Direction are currently on the North American leg of their Where We Are world tour.