Police in the Indian state of Haryana have arrested five men for the alleged rape of a teenage girl. The five accused are also believed to have recorded and circulated a video of the crime.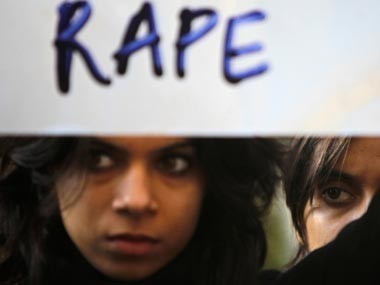 The victim, an 18-year-old student, claimed she was raped at knife-point and warned of "dire consequences" if she reported the matter to the authorities.
IBN Live reports the arrests were made under Sections 376 (rape), 292 (sale, etc. of obscene video), 506 (criminal intimidation) of the Indian Penal Code (IPC).
The initial complaint was registered in the town of Barwala, in the Hisar district of the state, on 19 January. The victim's complaint said the incident occurred two months ago, while she was returning from working on farmlands.
Three of the five accused - Pradeep, Baru and Golia - allegedly raped her at knife-point and recorded the incident on a mobile phone video. The victim then claimed that two other men - Kuldeep and Mange Ram - raped her, on two occasions, a few days after the first incident. She claims they also taunted her with the videos and threatened her with further harm.
On 19 January, the victim was out shopping when yet another rape attempt was made, this time by Kuldeep's brother, Rohtas. The young girl claims she broke free and finally told her family of the incidents.
The police have filed cases against all the men involved, after medical examinations were completed. The District Police Chief, B Satheesh Balan, is believed to have visited the Barwala Police Station and instructed his officers to take the strictest possible action against the accused.
India is already reeling under the impact of the brutal rape and murder of a 23-year-old paramedical student in the capital of New Delhi. The young woman in that case has become the rallying point for a number of protests and demonstrations across the country, with calls for the five accused in that case to be given the death penalty.
The state of Haryana has a particularly bad reputation with reference to safety for women, with reports of the gang-rape of a 17-year-old girl (in November) and the repeated rape of a 13-year-old girl over a three-month period, just two of the latest atrocities reported.