Trying to picture Jimmy Floyd Hasselbaink handing out the hairdryer treatment to his Royal Antwerp players is a hard image to conjure in your mind. Just do a quick Google search and you are bombarded with images of the former striker with a broad and welcoming smile that was so often seen during his prolific playing days.
But now Hasselbaink must embrace his darker side after entering the murky world of management. This is a results business and he knows what he needs to do to succeed. Having accepted his first managerial post at Belgian second division side Royal Antwerp, the 41-year-old is looking to guide a club rich in history back to the top flight.
There are obvious comparisons to his former club Leeds United and Hasselbaink is under no illusion as to how difficult this task will be. However, this tricky proposition does not faze him, instead he has promised to deliver a brand of exciting and attractive football. So far, it seems to be working.
Eight games into the new season and Antwerp have lost just once, picking up two draws and winning their last three. They find themselves fifth in the table and Hasselbaink is mildly satisfied. Clearly he has high expectations.
"It's going as planned at the moment. Good, but not fantastic," Hasselbaink revealed to IBTimes UK. "I'm still trying to find my feet as you have to put your ideas and philosophy over to the players, but I must say, with the help of my assistants, I have found it very good. The players have adapted well and we are playing attractive passing football with lots of movement. I'm having a good time."
The former Holland international made a bold decision in leaving England for the first time in a number of years. His family, including his children, still live and attend a school in Cobham, not far from the Chelsea training ground. But he is in no doubt that he made the right choice.
"It was a big decision and a quick one. I must say it was also the right decision," he explains. "It's been a lot of work but a must in order to learn and I am definitely enjoying it.
"It's a two or three year project. We have to get the club back to the highest league and establish them. That is our plan and hopefully we can do it this year. There are other factors that come with it and you need a little bit of luck as well, but I think we are going in the right direction."
Belgian football is currently enjoying something of a golden age with a host of world class players currently displaying their talent across Europe. Having previously coached at Nottingham Forest, Hasselbaink has been equally impressed with the talent on display in the Belgian second division.
"I have been very impressed as there are lots of talented players here in Belgium, and especially in the youth at Royal Antwerp," reveals the former Holland striker.
"I think next year or the year after we will have three or four youngsters come through into the first team. There is a lot of talent because they get a chance here. On the match sheet you have to have a minimum of six Belgian players as well so that is a plus for the Belgian national squad."
The introduction of a required amount of home grown players has also been introduced in Turkey, so does Hasselbaink feel as though this is a system that could help English football?
"I think they should definitely do that in England as well," Hasselbaink responds passionately. "I know that legally you cannot do it, but if all clubs come together and they decide to do that then you can get that rule in.
"I think it would help because you need to play to improve. If you don't play then you can't improve and that talent won't shine through. The core of my team are Belgian, I have around 12 Belgian nationals so yes it's an important factor."
It is almost unthinkable that Premier League clubs would support such a ruling having seen the English domestic league go from strength to strength since the arrival of so many talented foreign players. In fact, it is near impossible to name a single team in the Premier League that would consistently field six English players in their strongest XI.
There has been plenty of criticism aimed at the Premier League in recent months after the comments by Football Association chairman Greg Dyke and Hasselbaink feels there is a problem in the English game, especially when it comes to the way young players are consistently sent out on loan. He feels the vast majority do not learn and are not given the right direction.
He now has one such player among his ranks in former Tottenham Hotspur midfielder John Bostock. The 21 year old's move to White Hart Lane from Crystal Palace back in 2008 was shrouded in controversy and he struggled to make an impact throughout his five year spell at the north London club.
Having been sent on loan to five different clubs, Bostock's contract eventually expired and thanks to a phone call from Hasselbaink, he is now playing regular first team football at Royal Antwerp.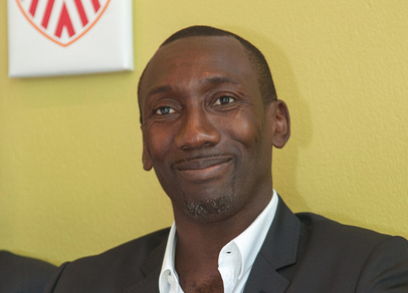 "He has been brilliant; he has been magnificent in all eight matches," Hasselbaink enthused. "I had to persuade him to come over but I spoke to him and told him that he needs to play. He is such a lovely kid and he does everything for his sport. I think he is happy that he is here because he has a smile on his face and he is really enjoying himself in training as well. You can clearly see that.
"The problem in England is that they invest in players at an early age, like John who joined Spurs at 15, but you still have to develop them. When they get sent on loan it should be to a club playing in a similar style and who will hand opportunities to young players. I think that was a problem for John, he was thrown into a deep end and left to swim.
"Certain youngsters need an arm around them and to be told what to do and how to improve. For some individuals its good but not for everybody. Sometimes, like at Chelsea and Tottenham, they just send them on loan because they want them out the door. They are trying to be seen that they are actually doing something for the player, when it's often not the case."
Fortunately this is not a problem Hasselbaink has to deal with. For now his sole focus is awakening the sleeping giant that is Royal Antwerp. Last weekend they had the fourth-highest attendance in the country, and with their brand of attractive and attacking football they are sure to be a popular choice for neutrals this season.
Should Hasselbaink gain instant promotion then you can guarantee that trademark smile will return. If success comes regularly then we may even see it back in England. The league will be all the better for it.