Manchester United boss Jose Mourinho has opened himself up to potential ridicule with his somewhat bizarre assessment of Paul Pogba's performance during Monday night's (13 March) clash with Chelsea. The FA Cup holders, reduced to 10 men following the dismissal of Ander Herrera, exited this year's competition at the quarter-final stage courtesy of a second-half strike from the consistently brilliant N'Golo Kante.
Pogba has faced sustained criticism since returning to Old Trafford from Juventus last summer in a world-record transfer worth an eye-watering £89m ($107.9m), with many feeling that he has not yet come close to justifying such an exorbitant price tag. That vocal opposition grew louder following another frustratingly ineffectual 90-minute outing at Stamford Bridge and, while there is certainly nothing unusual in managers seeking to staunchly defend their players in the face of mounting pressure, Mourinho's appraisal of his display has raised more than a few eyebrows.
"We have to be positive, the players were phenomenal but I refer to one because he's the one that the specialists enjoy to go after because, in their time, they were not getting 10% of the money he is getting," he told MUTV, as relayed by FourFourTwo.
"It probably comes from envy, but for me Paul Pogba was by far the best player on the pitch. He was a giant on the pitch. After him, all my other boys were fantastic."
Still only 23, Pogba has scored seven goals and provided five assists in all competitions during his first season back in a red shirt. Plenty of ex-United players have had their say on his perceived lack of impact, with Rio Ferdinand, previously critical of the player's social media use, backing him to come good after a necessary period of adaptation.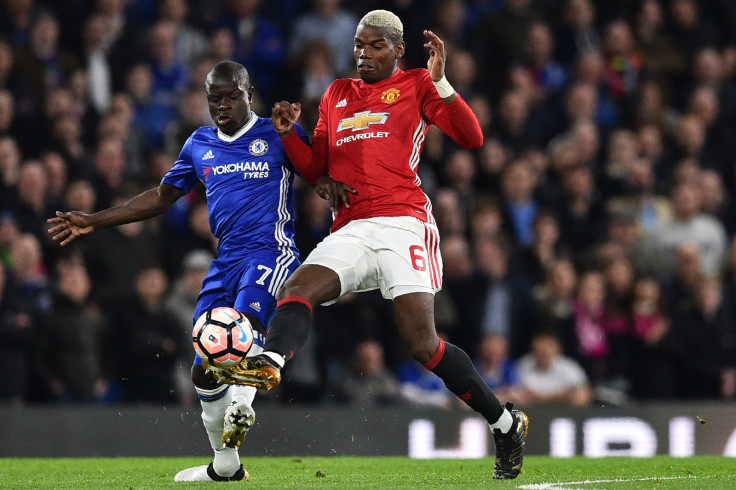 "Paul is being criticised but he's had an OK season at Old Trafford," he wrote in a recent column for The Sunday Times. "We've seen glimpses of what he can do. It's now about him putting it together consistently, over 90 minutes and a whole campaign. I'm certain that will come.
"He's a young player, new club, new league, new manager, new surroundings and expectations — and he's finding his feet. I was the same age when I joined Manchester United and my first season wasn't the best but we won the league, so I got away with it," Ferdinand admitted.