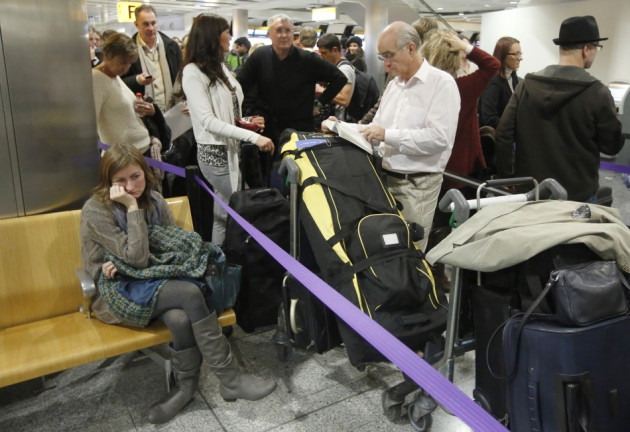 Airports across the UK and Ireland are likely to experience the knock-on effect of the technical glitch which caused delays and cancellations of hundreds of flights over the weekend.
Although the airport authorities have said the computer problem has been fixed, airline passengers have been warned of further disruption in flight schedules. The airports are hoping to return to normal as quickly as possible following the glitch.
On Sunday (8 December) morning, Heathrow reported the cancellation of eight arriving and five departing flights. However, no major disruption has been reported from London's two other major airports at Gatwick and Stansted.
Following the announcement at about 19:30 GMT on Saturday that the telephone glitch has been fixed, the National Air Traffic Service (Nats) said it is investigating the matter.
"The system from an air traffic perspective is already back to normal. I recognise of course that airlines have their schedules disrupted because they end up with aeroplanes in the wrong place so it may take them some time to restore their operation to normal," Juliet Kennedy from Nats told the BBC.
On the day of disruption, 228 flights were cancelled at Heathrow alone, affecting thousands of passengers. The Belfast International Airport and Dublin Airport were also hit by delays and cancellations.
According to Eurocontrol, around 1,300 flights or 8% of European air traffic has been affected by the glitch.
Meanwhile, Ryanair has urged the Civil Aviation Authority (CAA) to be better prepared for such emergencies.
"Ryanair is calling on the Civil Aviation Authority to intervene and prevent further chaos for thousands of passengers affected by this ATC failure. While we acknowledge problems can occur, where is the contingency? It's simply not good enough and the CAA needs to act now," the airline said in a statement.