Hector Bellerin: Arsenal can replicate Chelsea by overcoming early woes to win Premier League
The Spaniard spoke to IBTimes UK following the Gunners' 3-0 victory over Bournemouth.
Hector Bellerin is confident Arsenal can reproduce Chelsea's success of last season by overcoming a shaky start to the 2017-18 campaign to clinch the Premier League title.
Arsene Wenger's side beat Leicester City in their opening match of the new campaign but back-to-back defeats to Stoke City and Liverpool in the following two games left fans fearful of another nightmare season at the Emirate Stadium.
Bellerin, however, believes there are good reasons to be optimistic after the Gunners put those setbacks behind them in securing a convincing 3-0 victory over Bournemouth on Saturday (9 September).
Questioned by IBTimes UK whether he believes this Arsenal side is good enough to win the Premier League, Bellerin said: "If we did not think that we could win the title, what we would we be doing here? It would not make any sense. We train every day very hard to be able to win the Premier League. It has only been two bad games."
"It has been a difficult period for the Arsenal family. Players knew that we had to give our 100% against Bournemouth because we had to win no matter what. It was a good way to prove that we have just had two bad games and we have to move on. I am very happy with the attitude and the result.
The Spanish right-back points out that the important thing is ultimately not how you start, but how you finish.
Chelsea endured a difficult start to the life under Antonio Conte last season but eventually lifted the title in May. The Blues took just 10 points from their first six games of the Premier League after drawing against Swansea City before suffering two humiliating defeats to Liverpool and Arsenal.
Manchester City followed the opposite path. Pep Guardiola's side won the first six games of the season and in September some predicted that they would be champions by Christmas. The reality was different though, as they finished the season third and without a single trophy to their name.
"Look at how Chelsea began last season and how they ended up winning the title," Bellerin recalled. "It doesn't only matter how you start but to be consistent. Check the Chelsea results at the beginning of last season. They had a difficult time too, they lost two games and won several games in the last minutes (against West Ham and Watford). Then, they won 13 consecutive games and eventually won the Premier League. Manchester City, however, started very well and then faded out. The important thing is to be consistent throughout the season. We have had two bad games but we now have six points and we have to look forward."
Bellerin's point is a fair one but Arsenal fans need something extra to believe that the title is possible after just two summer arrivals - £52m striker Alexandre Lacazette and free-agent Sead Kolasinac - amid a string of other disappointments in the transfer window.
Alexis Sanchez was close to joining Manchester City on deadline day with Arsenal's transfer window still ending with them making a profit - while the likes of Manchester City, Manchester United and Chelsea broke the bank to bolster their squads.
"Football is not just about spending money," Bellerin claimed. "There are some clubs paying £100m and £200m on players but I do not think that's the philosophy. The important thing is to build a good team, a good block and get results from there. Sometimes it takes time while other clubs use money. Each club have its own resources and its way of working. What matters is that on the pitch we give the maximum to prove that money is not everything."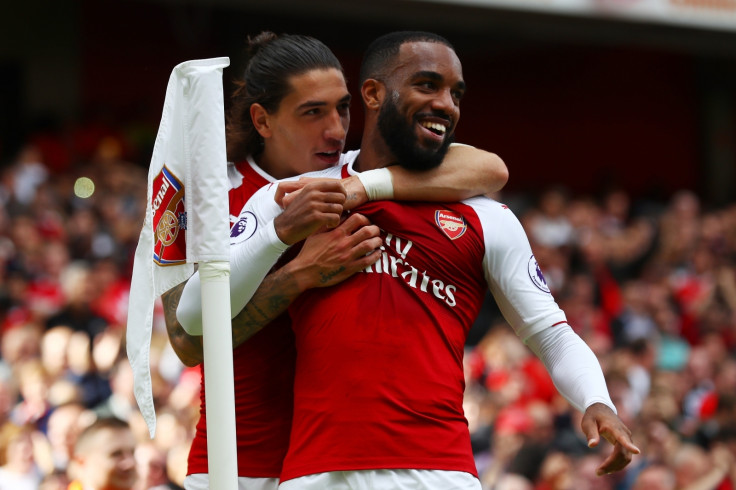 However, Bellerin believes that the record arrival of Lacazette and the continued presence of Sanchez are good statements of the Gunners' intent.
"Lacazette has already proved that he can makes the difference. He showed it in the preseason and he prove it again against Bournemouth. He has shown that he is a very dangerous player and he makes those around him better," he said.
"Alexis is 100% focus on Arsenal. He didn't start [against Bournemouth] after returning from international duty but when he came on he has proved that he is 100% and is going to be in every game."
Sunday's Premier League trip to Stamford Bridge could determine whether Bellerin is right to say that Arsenal can win the Premier League title. Yet, the Spaniard is not looking too far ahead after pointing out that the Gunners' focus is now set on the Europa League opener to be played against Cologne on Thursday night.
"Our focus is on the Thursday's game. It is a very important match to start the Europa League on the right foot. We have to give out best and only after that will we start to think about Chelsea," Bellerin said.
"[The] Europa League is a very important competition for us. We know that if we have the possibility of winning it, we will return to the Champions League next year, which is one of our targets. It's a competition that we know we can win and we're going to go fight as much as in the other competitions to do it. Whoever plays, we are going to give our best."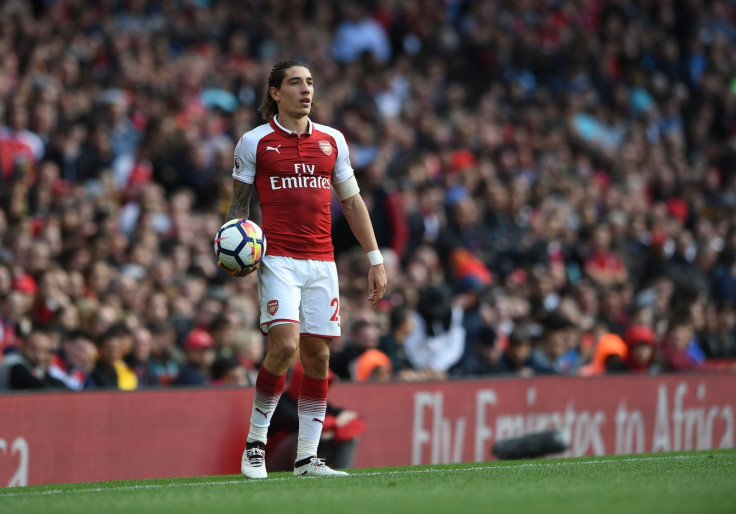 © Copyright IBTimes 2023. All rights reserved.