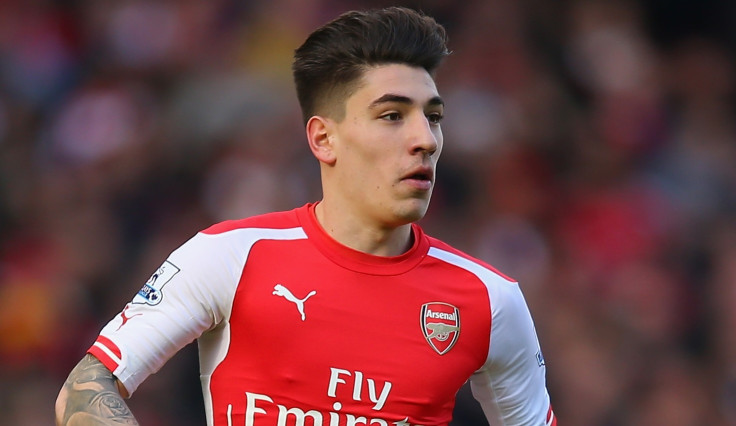 Hector Bellerin believes that Arsenal are not suffering from an end of season hangover and will come back strongly in the FA Cup final on 30 May, after having failed to score a single goal in their last three home games in the league.
Draws against Manchester United and Sunderland, along with a loss against Swansea have seen the Gunners take only three points from their last four games in the league, thereby giving up the race for a top two spot.
However, the results should guarantee them a place in the top three, with Manchester United needing a win and by a margin of more than seven goals to pip the Gunners to the coveted third spot.
With the season currently panning out as it has, the Gunners have to make sure that they win the FA Cup for the second consecutive year. Failing that will be a massive disappointment for the fans, who have just recently come around to enjoying their team's winning ways.
Bellerin, who has been a pivotal figure in their run-in thus far, believes that they will prepare well and come back strongly for the final next week, with a game against West Bromwich Albion on the horizon in the weekend.
"We still want to win the game on Sunday," Bellerin said.
"It's our mentality and I think it's important to build the momentum towards the FA Cup Final, so I think nothing is done for us.
"We're definitely fully focused on the league and we need to play game by game because for us it's important to not finish fourth and get that weight off our shoulders and that's something that we haven't done in the last few years.
"It was really important to finish in the top three, so we're straight in the Champions League [group phase next season].
"I think we're confident anyway.
"We've shown in every game we've had chances to score but we've just been unlucky in front of goal. We just need to make that happen in the final and I'm sure we'll be fine," he concluded.