Hector Bellerin has denied there was a breakdown in relationship between Alexis Sanchez and the Arsenal dressing room prior to the Chilean forward's transfer to Manchester United.
Speculation of a split in the Arsenal squad surfaced after several of the club's players did not celebrate the first of two goals scored by Sanchez in a 3-2 win over Crystal Palace in December.
The Chile international also faced questions over his attitude and commitment to Arsenal before he was eventually sold to United as part of a swap deal that saw Henrikh Mkhitaryan move in the other direction.
Bellerin admitted that Sanchez demanded a lot from his teammates and that sometimes those demands can be "quite too much".
"Alexis is an amazing player, for me one of the best players in the Premier League for sure," the full-back was quoted as saying by ESPN.
"But he's a player who always wants to win. He demands from everyone, and sometimes it can be quite too much.
"But the good thing about him, he just wants to win, it doesn't matter who he's playing for. At that time when he was playing for Arsenal, he just wanted to give 100 percent for Arsenal.
"It's true that this season maybe things weren't going as well for him, but I truly believe that he was giving his 100 per cent in every game."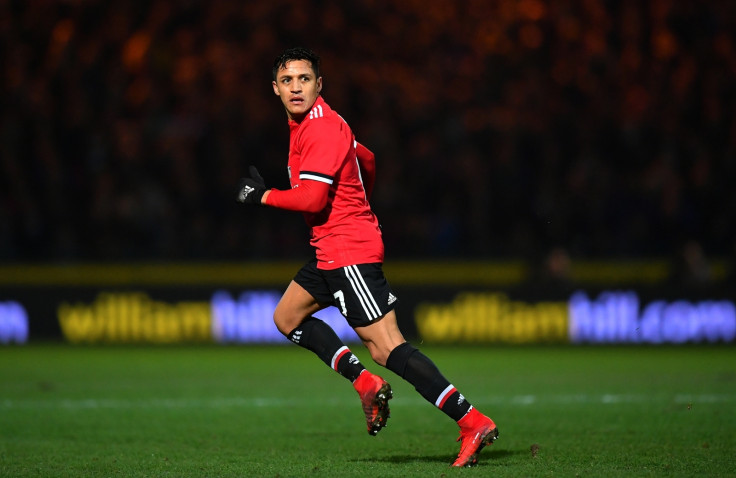 Bellerin was one of the Arsenal players who did not celebrate Sanchez's goal at Crystal Palace, but the defender denied that it had anything to do a perceived dressing room split at the club.
"I remember even I stayed back, and I was talking to Calum Chambers because there was some tactical stuff that for me was more important to solve than going to celebrate a goal," he said.
"And then the press comes out and says like, oh the dressing room is divided. And they sold that story."