Helicopter money: Are central banks edging closer to dropping cash from the sky?
Increasingly unconventional means are being suggested in a bid to kick-start economic growth.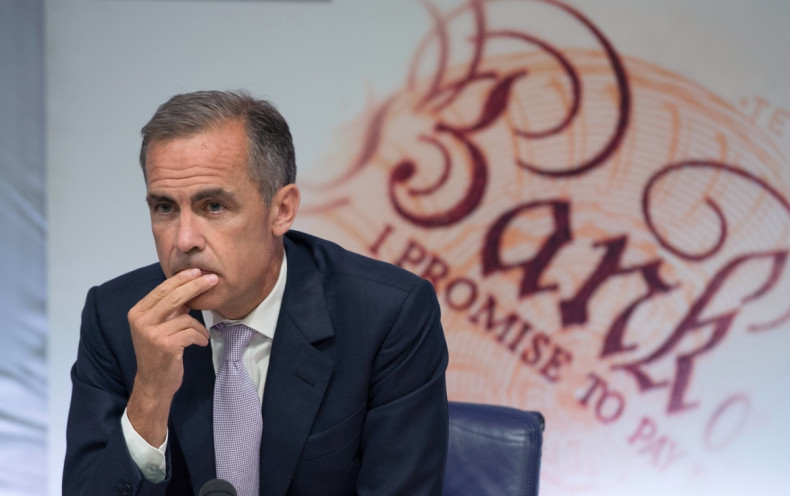 The Bank of England is expected to cut interest rates from already historic lows this week as it prepares to avoid a recession following the UK's decision to leave the European Union (EU). The governor Mark Carney surprised many economists last month by not cutting interest rates, but on Thursday a rate cut to 0.25% is regarded as a near certainty, and possibly a renewed round of money printing.
Bank rate has been held at a record low of 0.5% since March 2009, and the central bank has so far amassed £375bn of government debt in the aftermath of the financial crisis.
A number of closely watched purchasing managers' surveys and other reports have shown sharp contractions in construction, services and factory output since the Brexit vote.
But many economists argue that central banks are running out of runway to lift fragile economies after the 2007 crisis, even by the unconventional means they have adopted so far.
Some say it is time to take up more radical measures, such as helicopter money. This is a term adopted by the economist Milton Friedman in 1969, to describe the idea of a central bank printing money and dropping in onto citizens in order to kick-start the economy.
Allison Nathan, senior strategist for Goldman Sachs Research said this policy "aims to boost nominal gross domestic product by increasing overall spending on goods and services".
Advocates of this measure say this is a highly effective way of putting "free" money into the hands of ordinary people who will be inclined to spend it, rather than pay off debts.
Sending a cheque
Cash could be transferred to people in the form of a government tax break, or even as crudely as simply sending everyone a cheque.
The Bank's current £375bn quantitative easing programme has bought government debt from financial institutions, which are then encouraged to use this cash to lend for mortgages and business expansion. The problem is, it is very hard to measure what effect, if any, this move has had.
However, critics of helicopter money say this move could lead to rampant inflation as a mountain of ready cash leads to a surge in the price of available goods and services.
The closest we have come to this measure in the UK is the payment protection insurance mis-selling pay-outs by banks that has so far totalled £26bn.
The consumer spending from these payments contributed to a rise of between 0.5% and 1% to gross domestic product in 2012 when these payments were close to peak, say a number of research bodies.
Economists say the Bank of Japan may adopt some form of helicopter money next month when it reviews its monetary stimulus program in a bid to stoke growth.