If you listened carefully you could hear the sharp intake of breath across the City when Michel Barnier was named as Europe's man in charge of negotiating Brexit with the UK this week. The former French foreign minister has history with the London's finance professionals.
As European commissioner for financial services between 2010 and 2014, he spearheaded the overhaul of EU banking laws in the aftermath of the 2008 financial crisis.
At the time the then French president Nicholas Sarkozy called Barnier's appointment "a French victory and a defeat for Anglo-Saxon capitalism."
Barnier's four years in that post included a swathe of measures that included capping banker bonuses and a crackdown on the short selling of shares – many of which were bitterly opposed by the City.
The Sun's political editor Tom Newton Dunn tweeted that Barnier's latest appointment by the Commission was a "declaration of war."
Policy analyst Pawel Swidlicki at think tank Open Europe said "his appointment suggests that the European Commission will take a tough approach during the Brexit negotiations, particularly when it comes to financial services".
Barnier has been appointed as the Commission's chief negotiator with Britain, once it has triggered the formal process of separation from the bloc's 27 other member states under Article 50 of the Europe's Lisbon Treaty.
He will report directly to European Commission president Jean-Claude Juncker, and take up his post at the start of October. Juncker said on Wednesday (27 July) that he was "very glad that my friend Michel Barnier accepted this important and challenging task. He has an extensive network of contacts in the capitals of all European Union member states and in the European Parliament, which I consider a valuable asset for this function."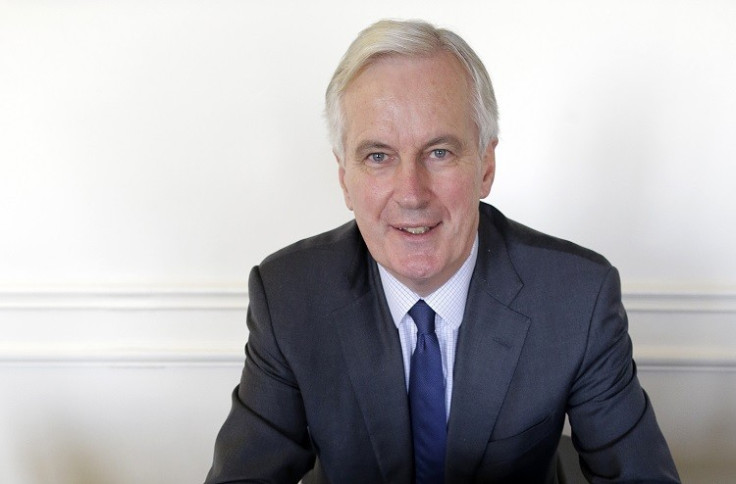 Perhaps the thorniest issue between the UK and the EU will be the trade off between access to the bloc's market and British control over its own borders.
Key UK Brexit ministers international trade secretary Liam Fox and secretary for exiting the European Union David Davis, now know who will be marshalling the troops on the other side.
Barnier is known as both a tough negotiator and a smooth operator. His experience touches most of key roles in European politics. He was France's minister of agriculture and then foreign affairs as well as a member of the European Parliament.
Barnier also served two as an EU commissioner on two occasions, covering regional policy spending and then the single market regulation after the shock of the financial crisis.
However, Barnier describes himself as a pragmatist rather than a Gaullist possessed by interventionist instincts as his critics would have it.
CMC markets chief market analyst Michael Hewson is inclined to agree. Hewson said: "He knows the UK because we have had run ins with him before, and that is what I would prefer over someone totally unknown. As long as practicalities take precedence over dogma I think talks will progress."
Once triggered the talks process is expected to take at least two years. With figures like Barnier, Fox and Davis around the table few expect many dull days.