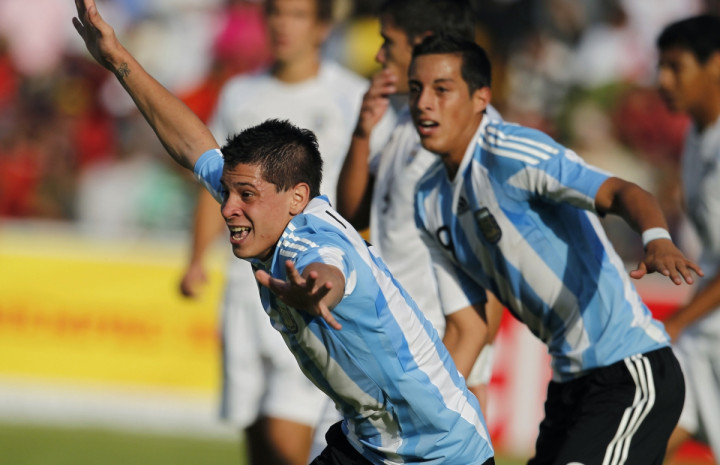 Arsenal and Liverpool have been encouraged in their efforts in signing Juan Manuel Iturbe after the Hellas Verona sporting director admitted the club will sanction the sale of the player if they receive a fair offer.
The 21-year-old forward's style of play has seen him being dubbed the "new Lionel Messi" as the Gunners and Brendan Rodgers' side were keen on landing him in the summer transfer window. The Argentine is also believed to be attracting interest from Chelsea and Inter Milan.
The Italian outfit are willing to part ways with Iturbe, if the interested clubs are able to meet their valuation for the services of their star player.
"He knows that if an offer that we consider fair arrives then he will leave. However, as our president said, if that offer doesn't arrive then he will remain with us next season and we will all be delighted," Hellas sporting director Sean Sogliano told Hellas' official website.
"We all know that Iturbe is a special player. We cannot hide the fact he is at the centre of important negotiations. He is aware of what the situation is, there are possibilities that he will join a big club.
"Even though all the focus is on him, he is calm and aware that he could have the opportunity of his life. He is well aware Verona made an unimaginable effort to buy him. That is why today he trusts us."
The Argentine was a regular inclusion in Hellas' starting lineup, where he scored eight goals and registered four assists from 33 league appearances. Sogliano still remains hopeful of seeing Iturbe continue with his current employers next season and has hailed the forward for his impressive form last season.
"Having said that, it is more likely to see him leave than see him wear the Verona colours next season. It's right to state this rather than to deceive our fans and myself," Hellas sporting director said.
"It has been wonderful to see him grow as a player. Iturbe is very happy with the season he's had. We have given him confidence and he has grown so much in every respect. He is happy here.
"He has shown great things and he is destined to have a great career if he maintains the mentality he's had this season," Sogliano concluded.
Liverpool have already signed Rickie Lambert on Monday and it is unlikely the Merseyside club would make an approach for another attacking player. Arsene Wenger could manage to land Iturbe, if Arsenal table a fair offer for the forward's signature.