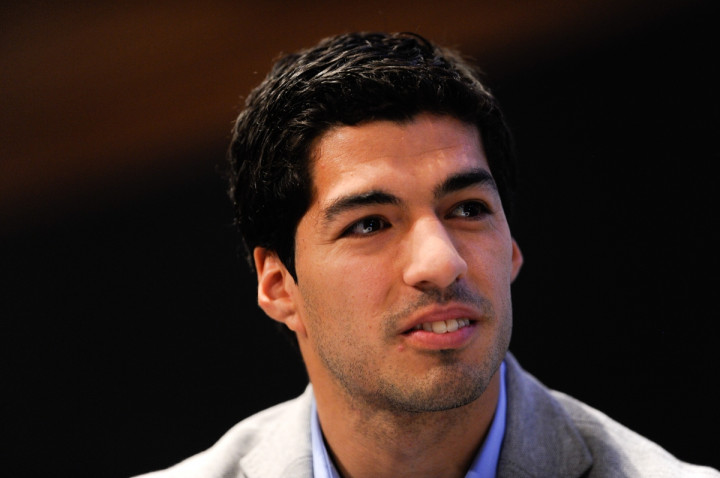 Real Madrid striker Karim Benzema is unconcerned by the possible arrival of Liverpool star Luis Suarez, suggesting the Uruguayan has to have more than one good season before he will begin to fear for his spot.
The Champions League winners have once again been heavily linked with a move for Suarez following his extraordinary 2013/14 campaign, where he struck 31 goals for the Reds as the club narrowly missed out on their first league title in 24 years.
Brendan Rodgers is expected to dismiss any interest in his talismanic striker but it is unlikely to deter Real Madrid, who have reportedly made the 27-year-old their priority transfer target this summer with suggestions of a bid of £65m being prepared.
Such a move would raise serious questions over the future of Benzema, who last season took the over responsibility as the club's undisputed first choice option up front following the departure of Gonzalo Higuain.
However the France international is not concerned by the competition Suarez would bring should he leave Anfield.
"I work every day in order to play for Madrid," Benzema told Marca. "I don't have any particular pressure. Suarez is a great player and has had a good season, but in football one has to have several very good seasons."
The former Lyon striker was also quizzed on the possibility of fresh contract offer from Real and in a move that could act as a blow to Arsene Wenger's transfer plans, the striker insisted he has no plans to leave the club. "I hope to reach an agreement with Real Madrid, there is no other club like this one. Every year I feel better and only think about Real. I'm happy here with my family. My parents go where I go, they come to see me a lot."
Suarez, who is currently recovering from knee surgery ahead of his World Cup campaign, signed a long term contract with Liverpool last December but his personal lawyer and friend Alejandro Balbi recently revealed a move to the Spanish capital is entirely possible.
"I don't see (it being) difficult because in football you never know what is going to happen until the last word," Balbi said in an interview with interview with Radio Statido Cadena Ser last week.
"When there is an offer from a big club like Real Madrid it is difficult to say no. They are one of the most important teams in the world."