Help to Buy: David Cameron Unveils Near £1bn Mortgage Support in Scheme's First Three Months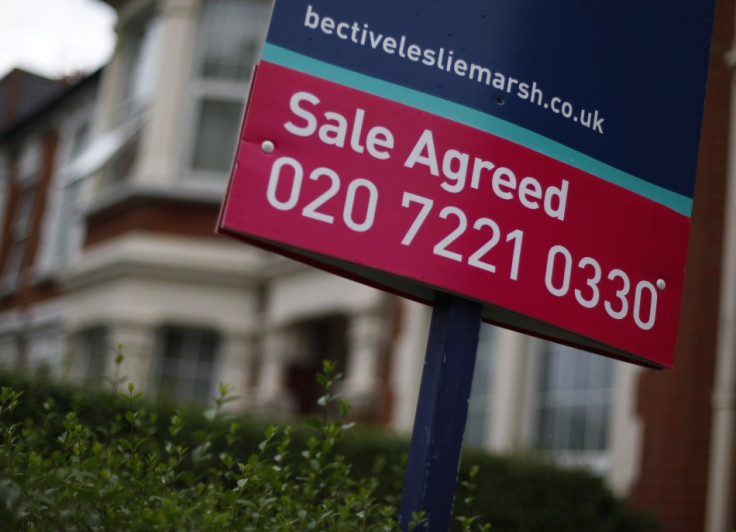 Almost £1bn in mortgages have been tapped off from the controversial Help to Buy scheme in its first three months, according figures revealed by UK Prime Minister David Cameron.
Under the credit easing scheme, banks can secure a government guarantee on their residential mortgage lending for a small commercial fee.
Over 6,000 homebuyers have secured mortgages with the guarantee since they were first offered in October and put in offers on properties, though only 750 purchases have so far been fully completed. The guarantees come into effect from January 2014 when the mortgages can then begin.
However, the scheme has been heavily criticised. It has been attacked by some economists and City analysts for risking a housing bubble, because supply is so constrained and earnings are so weak.
Low incomes and rising house prices leave homebuyers vulnerable to an inevitable interest rates hike, when the Bank of England eventually lifts its base rate from the record-low 0.5%.
"The new year is often a time when people look to make those big life-changing decisions like moving home or taking that first step on the housing ladder," said Cameron, announcing the Help to Buy figures.
"But too many people have found themselves frozen out of the market in recent years as a result of the size of the deposit required.
"That is why as part of our long-term economic plan we introduced the Help to Buy scheme, so hardworking people with sufficient earnings can get on, fulfil their aspirations and enjoy the security of owning their own home."
He added: "In less than three months, the scheme has already helped thousands of people. I want to see that continue in 2014 and for Help to Buy to help thousands more realise their dream of home ownership."
Business Secretary Vince Cable, a Liberal Democrat minister in the coalition government, said Help to Buy should be reviewed in light of the UK's emerging economic recovery because the scheme was "conceived in very different circumstances".
Official figures show that in the twelve months to October 2013 UK house prices rose 5.5% on average across all regions. In London alone, where Cable said there is a "raging housing boom", prices had rocketed 12% across the year.
The government guarantee is only the second part of the Help to Buy scheme. The first part, in operation from April 2013, offers first time buyers an interest free equity loan worth up to 20% of a newbuild property's value.
Bubble 'in most regions'
A study by Warwick Business School found that most UK regions are probably experiencing a housing bubble.
The research by Professor James Mitchell, head of Warwick Business School's Economic Modelling and Forecasting Group, measured house prices against earnings.
He then calculated the probability of a bubble and found that house prices in ten out of 13 regions are higher than historically affordable values.
According to the study, London is most at risk with a 93% probability it is experiencing a house price bubble. Second is Wales, at 83%. The only three regions probably not in a bubble are Northern Ireland, the East of England, and Scotland.
"The results raise the risk, although not the certainty, that house prices will fall, although predicting the timing and manner of any fall is even harder than identifying the presence of a bubble," said Professor Mitchell.
"But a bubble it appears to be and we should all - householders, business people and policymakers alike - be alert to this risk."
© Copyright IBTimes 2023. All rights reserved.