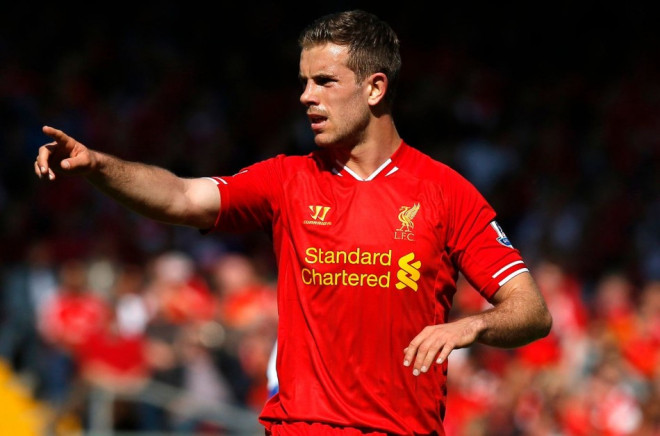 Jordan Henderson claims Liverpool made many mistakes in their latest Premier League game against Swansea and despite securing a 4-3 victory he urges the squad to improve its defence if they want to conquer the Premier League.
The Reds are now sit in fourth place, just four points behind leaders Chelsea. Although they are Premier League's highest scorers with 70 goals they have conceded 35, more than any of their rivals.
Asked about their weaknesses and strengthens in an interview with Liverpool official website, Henderson said: "Defensively we need to be better if we want to finish as high as we can.
"Our forward play has been fantastic this season, so hopefully we can continue that. But a few things need addressing and I'm sure we'll do that during the week as a team."
The midfielder scored twice to seal the victory and keep his team in the Premier League title race but he is concerned about the three goals conceded, especially considering that they let Swansea come back from a two-goal deficit.
"Everyone is delighted with the final result. Three points were much needed - there was a lot of pressure going into the game, with all of the other teams winning. We knew that we needed to win the game. So we're over the moon with the three points," Henderson added.
"We made some mistakes and we didn't play as well as we can, but we showed a lot of character. When they got level twice, we showed a lot of character to keep going, stay positive and find the winner. We managed to do that."
Henderson, who scored the second goal of the game, is specially delighted about his crucial goal to make it 4-3 and believes it was his most important goal at Anfield.
"It's good to get on the scoresheet. For the first one, [Daniel] Sturridge did brilliantly to take him on and square it; I had time to take a touch and just find the corner," Henderson said.
"But the second one was pleasing because I've been trying to arrive in the box a lot more, and to find the back of the net then was very pleasing as well. It was a good goal and that's probably the most important one I've scored here."