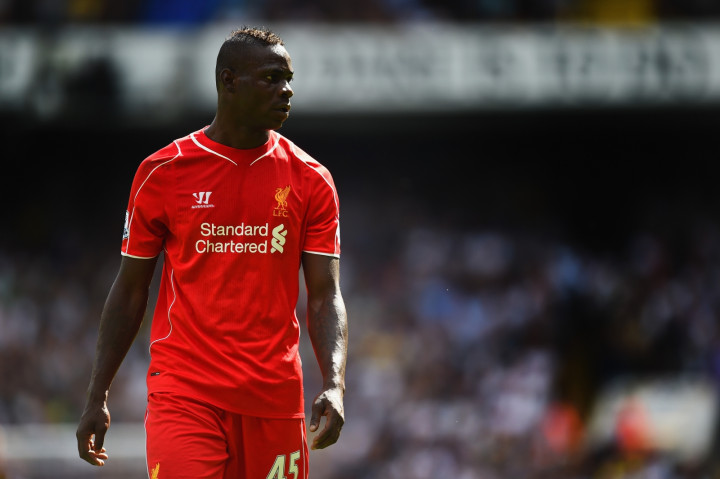 Hernan Crespo has urged Liverpool to temper their expectations over Mario Balotelli, insisting the striker does not have the prolific goal output capable of filling the void left by Luis Suarez.
Balotelli returned to the Premier League after a year-and-a-half's absence as part of Brendan Rodgers' efforts to replace Suarez, who joined Barcelona in a £65m deal during the summer transfer window.
The Italy international returns to these shores with a healthy record of 26 goals scored in his 43 league appearances for AC Milan. But while former Lazio, Inter and Chelsea striker Crespo is confident Balotelli can provide moments of game-changing brilliance, he doubts whether the mercurial 24-year-old will be registering 20-plus league goals a season.
"People's judgments about Balotelli really come down to what expectations you have," Crespo told Gazzetta dello Sport. "If you think he is going to score 25 goals a season, then you have got it all wrong. He has never had that consistency.
"He can decide a game with one amazing moment but you cannot ask him to do it all the time."
Following Balotelli's move to Merseyside, Milan looked to Fernando Torres to spearhead their efforts in an attempt to claw their way back to the summit of Serie A.
The Spaniard has already been tipped to deliver an instant impact by manager Filippo Inzaghi and Crespo believes the Rossoneri have found the perfect striker for their system.
"[Torres] is a fantastic centre forward," Crespo said. "If you take a look at the midfield Milan have got, then he is just the right man to provide the finishes. He is guaranteed to be there in the area and he is a fast player."
Former Real Madrid goalkeeper Diego Lopez has also spoken positively of Torres' arrival at the San Siro, believing him to be a far better fit for Milan than Balotelli ever was.
"Torres is a great signing," Lopez told Milan Channel. "We are talking about a player who has done amazing things, he has experience, speed and will be important.
"Balotelli? Torres will be more useful as he has shown the characteristics needed to win."