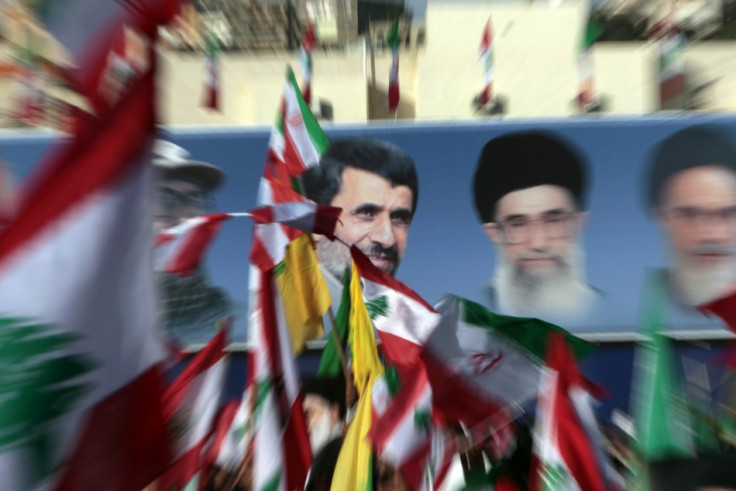 An influential Iranian parliamentary said Tehran had arrested 12 US Central Intelligence Agency (CIA) informants, just hours after it was reported that Hezbollah had also uncovered part of a US spy ring in Lebanon.
The American CIA agents were reportedly working with Israel's Mossad a to target the country's military and nuclear programme.
Parviz Sorouri, who sits on the powerful foreign policy and national security committee, said the spy network aimed to damage Iran's security, military and nuclear sectors.
"The U.S. and Zionist regime's espionage apparatuses were trying to damage Iran both from inside and outside with a heavy blow, using regional intelligence services," IRNA state media quoted Sorouri.
"Fortunately, with swift reaction by the Iranian intelligence department, the actions failed to bear fruit," Sorouri added.
No information were provided about the circumstances in which the alleged agents' were arrested.
Iran has a history of announcing the capture of alleged US or Israeli spies, but often fails to provide updates on the cases.
The news came after US officials said that Lebanon's Hezbollah, often described as a close ally of Iran, had partially uncovered the CIA's spy network in Lebanon.
Hezbollah MP Hassan Fadlallah urged the Lebanese government to take measures against the US.
"Lebanese intelligence vanquished US and Israeli intelligence in what is now known as the intelligence war," he said.
"Our security... has exposed several American and Israeli plots on Lebanon," Fadlallah told reporters outside parliament.
"We call on the Lebanese government to take immediate action... and raise the issue with the United Nations and embassies, so that the whole world is aware of what the US embassy in Lebanon is doing."
In June, Hezbollah admitted that the CIA had managed to infiltrate the organisation and that its members had confessed to being agents for the US Intelligence agency.
He called the US embassy in Beirut a "den of spies", but his accusations were dismissed by the American embassy.
After revelations that the spies met in a branch of Pizza Hut, the Lebanese government announced it would summon the U.S. ambassador to Beirut.
"The cabinet has decided to summon US Ambassador Maura Connelly to question her on this issue," said Agriculture Minister Hussein Hajj Hassan, who represents the Iran-backed Hezbollah in the 30-seat government.
"This is not the first aggression of its kind on Lebanon... and cannot be divided from Israeli (spies)," Hajj Hassan told reporters during a break from a cabinet meeting.
The agents unveiled in both Iran and Lebanon are however thought to be local recruits rather than US citizens, Reuters reported.
The CIA has not yet commented on the issue and the agency spokesman Preston Golson said the CIA "does not, as a rule discuss allegations of operational activities."