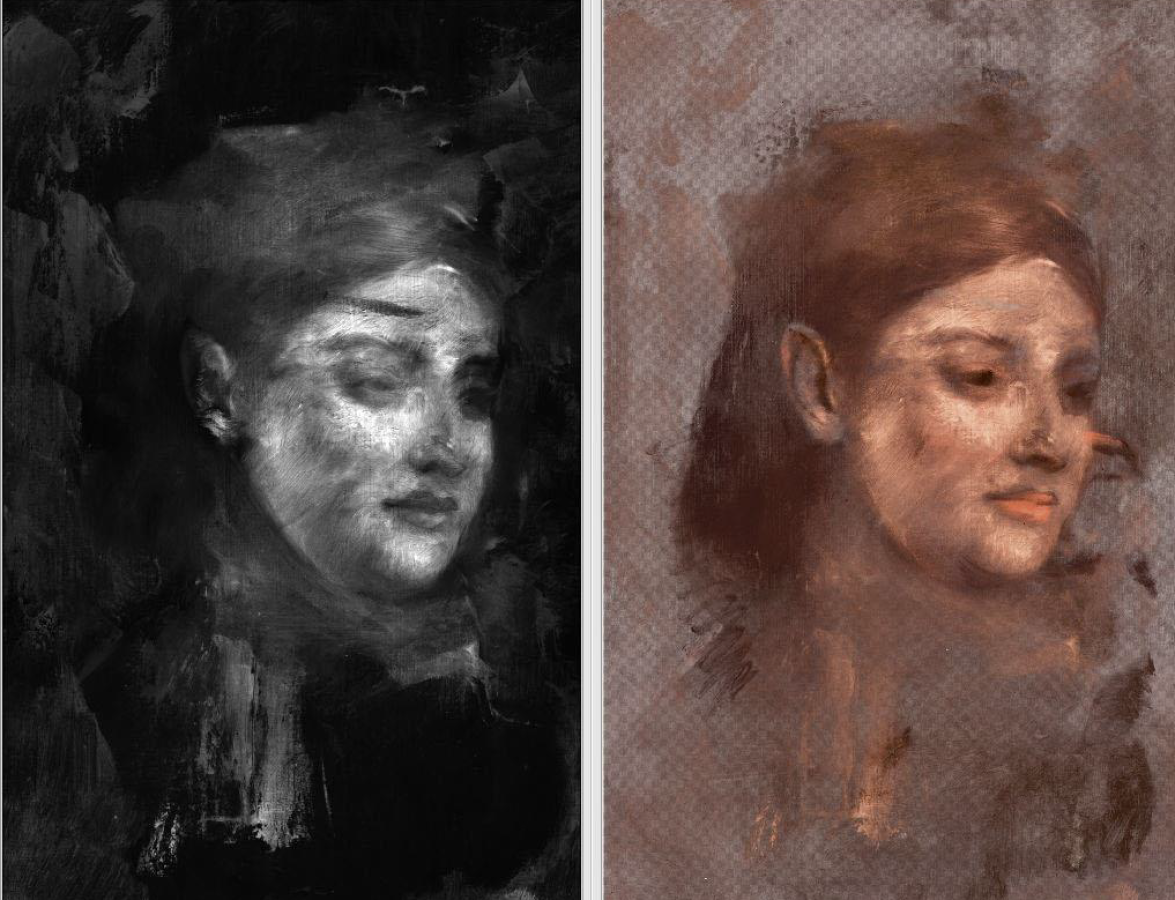 Portrait of a Woman was painted around 1865 by the French Impressionist. Since the 1920s, experts have been aware of a hidden figure on the canvas, beneath the oil paint. However, technology has not – until now – allowed researchers to get a detailed view of the painting.
A team of Australian scientists has now used a non-invasive, rapid high definition X-ray mapping technique to peer beneath the outer layer. The maps produced were then processed to create a false colour representation of the hidden portrait. Their study has been published in Scientific reports.
The image shows the face of a woman looking to the side. Her ears appear disproportionate and blurred, which the scientists say suggests Degas took several attempts to get the features and proportions right. He is known to have painted "pixie-like" ears during this period of his career, so the revelation of the portrait could provide greater insight into his stylistic technique.
The woman in the portrait is believed to be that of Emma Dobigny, one of Degas' favourite models. "Dobigny, whose real name was Marie Emma Thuilleux, modelled for Degas between 1869–1870 and is reported as a favourite model of Degas and other French artists of the period," the authors wrote.
"We observe strong resemblance between the revealed underpainting and several of Degas' portraits of Emma Dobigny. Literature suggests that Degas had a special fondness for Emma Dobigny which may account for the otherwise unfinished or unsatisfactory painting being retained by Degas."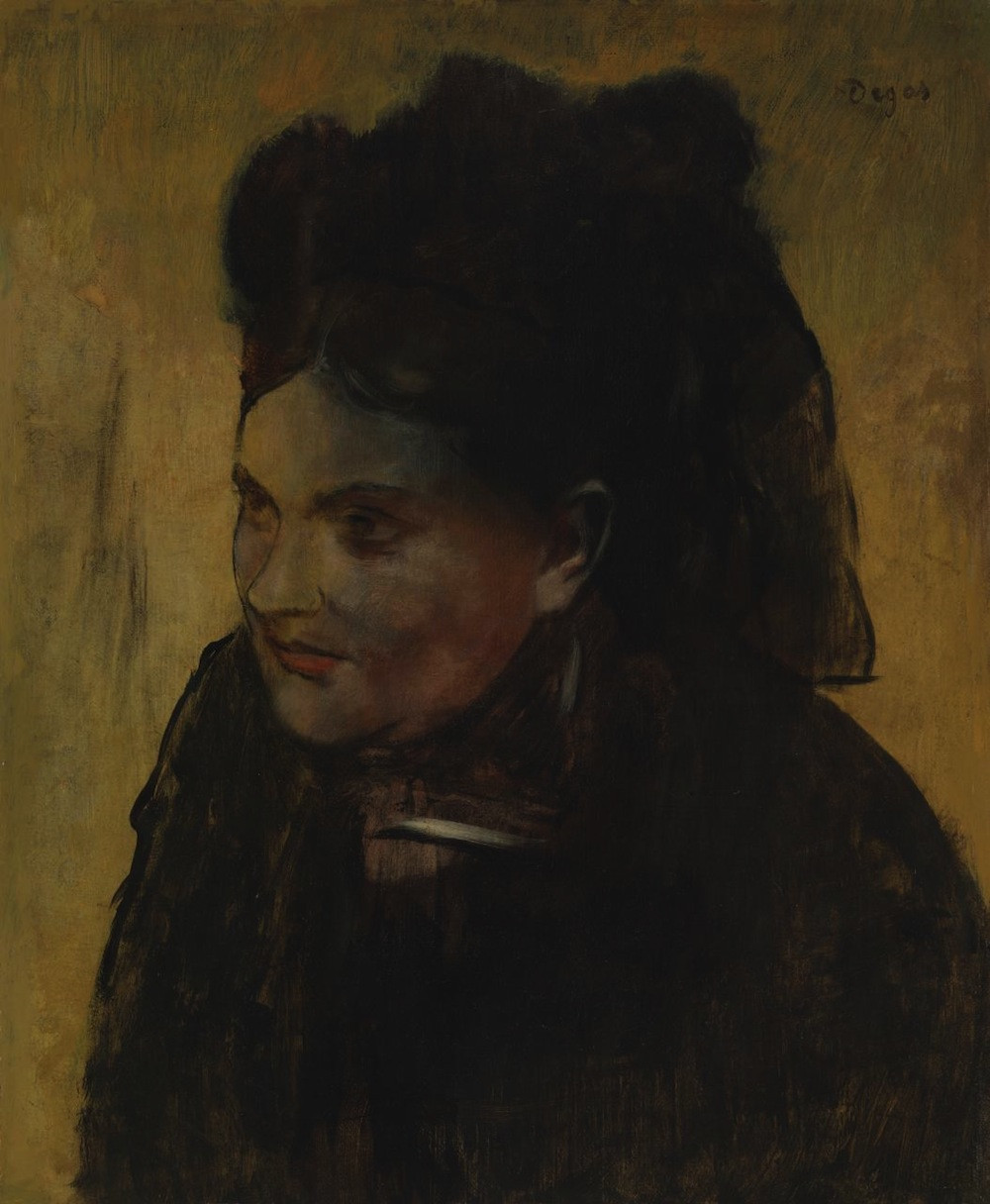 As well as revealing more about Degas, the scientists say their technique can be used to explore other artworks to find underpaintings like that of Portrait of a Woman. "This study has successfully demonstrated a virtual reconstruction of a hidden portrait by Edgar Degas and has delivered a better understanding of his work and artistic practices," they wrote. "We anticipate that the outcome from this work will encourage the reassessment of some of the world's great art treasures."