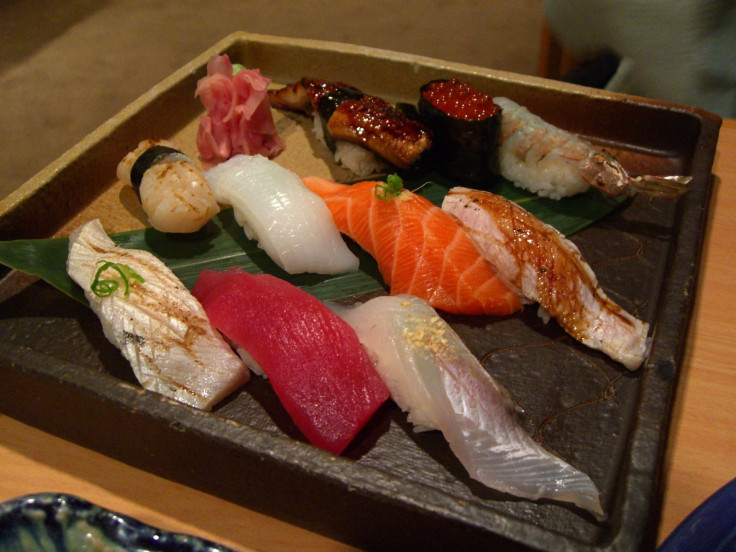 People who eat types of fish that are typically high in mercury are twice as likely to be diagnosed with amyotrophic lateral sclerosis, a fatal progressive neurodegenerative condition affecting nerves in the brain and spinal cord.
ALS (also known as motor neurone disease) is caused by progressive damage to the nerve cells that transmit signals from the brain to the muscles to control movement. The factors that lead some people to develop ALS are not yet known, but are believed to be a combination of genetic and environmental factors.
A study surveyed the study participants' diets, recording how much fish they ate, and whether they were high-mercury types such as shark and swordfish, or low-mercury types such as salmon and sardines. They also took clippings from the participants' toenails to measure the amount of mercury in their system.
Of the 518 study participants – 294 who had ALS, and 224 who didn't – people in the top 25% for eating mercury-rich fish and seafood were twice as likely to have ALS. In total, 61% of participants with ALS were in the top quarter of estimated mercury intake.
Results from the toenail clipping analysis also supported that high levels of mercury were associated with an increased risk of ALS. People in the top 25% of mercury levels in their clippings were twice as likely to have ALS as those with lower mercury levels.
"For most people, eating fish is part of a healthy diet," said study author Elijah Stommel of Dartmouth College in the US, presenting the research at the American Academy of Neurology 2017 Annual Meeting in Boston. "But questions remain about the possible impact of mercury in fish."
Mercury is thought to be a neurotoxic metal with a range of damaging effects on the nervous, digestive and immune systems, according to the World Health Organization. Consuming very high amounts of mercury in seafood has been linked to fatal conditions such as Minamata disease, which was first discovered in the 1950s and killed thousands of people in Japan, due to industrial pollution of rivers that were a crucial local source of seafood.
Today In the UK, ALS affects about 5,000 adults every year, according to the MND Association. In the US, about 30,000 people are thought to be affected by the disease, according to the ALS Association.