Shoppers shrugged off the effect of the UK's Brexit vote as high street spending smashed forecasts, jumping 1.4% in July compared to the previous month, according to official data. Figures from the Office for National Statistics said retail sales volume growth came from department stores, fashion and household goods shops.
The survey is well above economist's estimates of a 0.1% rise in July.
The data is also a marked contrast on June's data, which saw retail sales fall by 0.9%, after wet weather put the damper on sales of clothes and shoes. High street sales were 5.9% on a year ago.
Capital Economics economist Ruth Gregory said: "Today's UK retail sales figures suggest that consumers haven't been ruffled by the leave vote."
"This relative resilience in spending is not too surprising since the fundamentals – such as low interest rates, inflation and a strong jobs market – remain supportive."
But Gregory warned that month-on-month data tends to be volatile, and was probably affected by better weather in July.
Gregory added: "It will probably take some time before we see the full effect on the consumer of a weaker labour market and an increase in prices. So it would be fairly surprising if household spending growth didn't slow at all in the aftermath of the leave vote."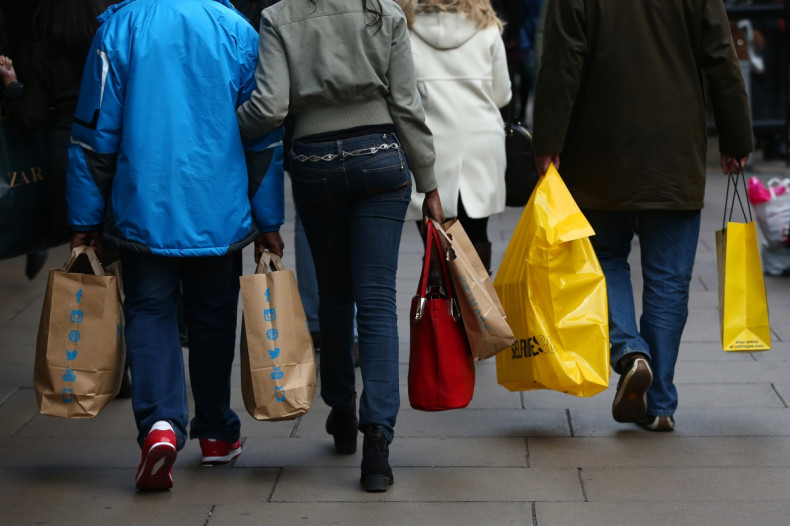 IHS Markit chief European & UK economist Howard Archer said: "The sizzling retail sales performance in July was helped by the warm weather boosting clothing sales. There were also reports that the pound's weakness encouraged tourist visitors to the UK to buy expensive items such as jewellery and watches."
But Archer warned that wider indicators pointed to a coming slowdown in the UK economy.
He added: "The concern remains that the fundamentals for consumers will soften appreciably over the coming months, thereby weighing down on spending.
"Consumers are likely to face less favourable purchasing power as inflation rises and earnings growth is limited by companies striving to limit their costs. In addition, unemployment seems seem likely to rise over the coming months."