Hillary Clinton Admitted to New York Hospital with Blood Clot
Clinton was due to testify before congressional committee over Benghazi attack.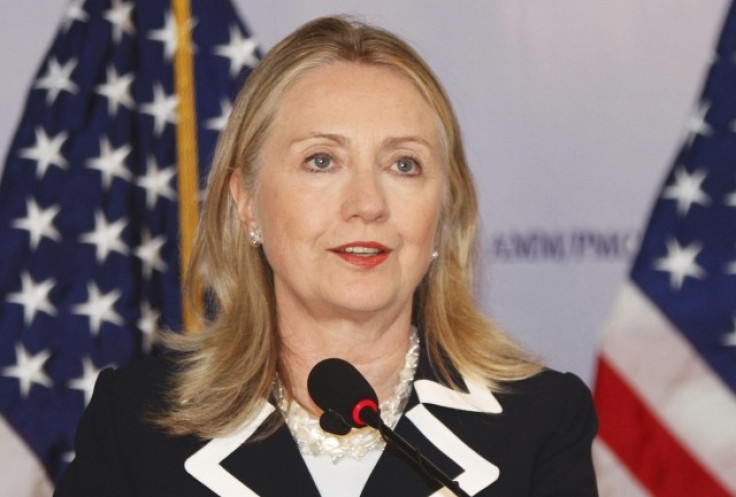 US Secretary of State Hillary Clinton has been admitted to a New York hospital with a blood clot stemming from a concussion she suffered earlier in December.
The concussion, sustained when Clinton fainted and fell on 9 December, has left the former first lady incapacitated. She has not been seen in public since being diagnosed with concussion on 13 December.
US State Department spokesperson Philippe Reines said: "In the course of a follow-up exam today, Secretary Clinton's doctors discovered a blood clot had formed, stemming from the concussion she sustained several weeks ago.
"She is being treated with anti-coagulants and is at New York-Presbyterian Hospital so that they can monitor the medication over the next 48 hours. They will determine if any further action is required."
Clinton, 65, is expected to be back in action later this week, said Reines. US officials have been playing down the concussion since it was diagnosed, despite constant press speculation.
During the four years of her term, Clinton has flown over a million miles and travelled to more than 100 countries across the world.
Her term is due to end within weeks, as she has not sought re-election to President Barack Obama's new administration which begins in January 2013.
Clinton missed her scheduled testimony before the Congressional committee investigating the attack on the US embassy in Benghazi, Libya which killed four people including ambassador Chris Stevens. However, she has insisted she will appear before the committee before relinquishing office.
Clinton, who cancelled her appearance on 15 December, has publicly accepted responsibility for the security failures which preceded the Benghazi attack.
© Copyright IBTimes 2023. All rights reserved.