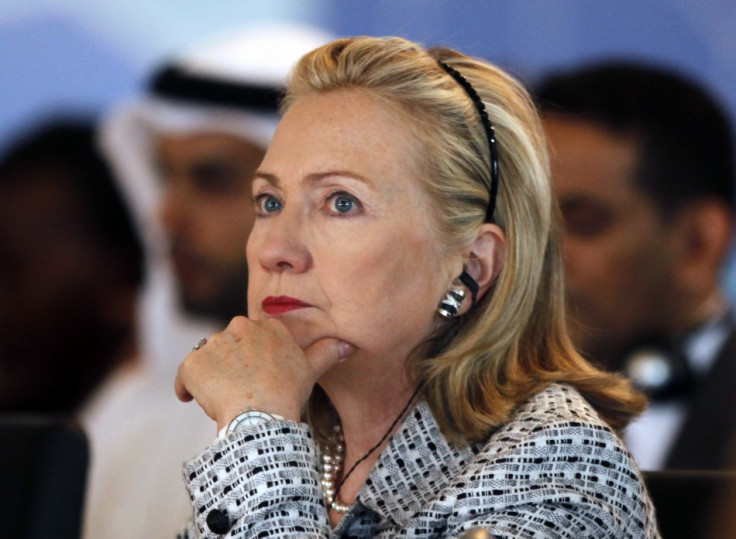 U.S. Secretary of State Hillary Clinton is due to begin a three-day visit to India aimed at strengthening political and economic relations.
Mrs Clinton's visit comes nearly a week after a series of blasts in the city of Mumbai, which killed 19 people.
During her visit, she is expected to meet Indian leaders in Delhi and travel to the southern city of Chennai, a hub for U.S. investment.
The visit is her second as secretary of state and follows President Barack Obama's last November.
Correspondents say Mrs Clinton's visit will seek to expand cooperation between the two countries, on various levels, going from trade and educational exchanges to anti-terror measures.
Discussion on anti-terrorist cooperation are set to take most of the Monday as Clinton is set to attend a "strategic dialogue" session with Indian officials in the capital, Delhi.
The U.S. Secretary of state reacted to the Mumbai blasts last week and said ahead of her visit, that it was "more important than ever that we stand with India" and reaffirmed her "commitment to the shared struggle against terrorism."
While no groups have claimed responsibility for the attacks yet, according to sources, most the officials and analysts suspect the Indian Mujahideen, a group which has claimed to have carried out similar attacks in the past.
U.S. officials and political analysts say that Mrs Clinton is also likely to press for better ties between India and Pakistan.
"She will encourage India to do all it can to engage Pakistan, to find areas where they might be able to break down some of their barriers and build some kind of confidence in each other," Karl Inderfurth, a former senior State Department official, told Reuters news agency.
However analysts say the move could further create tensions between the U.S. and Pakistan, as many will not approve of the United States interfering in the countries' mutual relationship. Pakistani officials are aware that the U.S. might use it new close friendship with India to try and influence its behaviour and expectations towards Pakistan.
In June, Both the U.S. and Pakistan agreed on improving access to each other's markets as the U.S. wants India to become one of its top 10 trading partners.
India is currently the US..'s 12th largest trading partner, with bilateral trade of almost $50bn (£31bn).