Hillary Clinton's campaign to participate in Wisconsin recount process
The Wisconsin recount has been initiated by Green Party nominee Jill Stein.
Hillary Clinton's campaign on Saturday, (26 November) said that it will take part in the Wisconsin recount initiated by Green Party nominee Jill Stein and added that it would participate in potential recounts in two other states, Pennsylvania and Michigan.
The campaign's general counsel, Marc Elias, wrote on Medium on Saturday that the Clinton team has been conducting a review of election results and looking for any signs that the voting process had been tampered with. He stressed that campaign analysts have so far found no evidence to suggest that the election was manipulated but said that the campaign is keen on making sure of a fair recount process.
Elias further said in his post: "The campaign is grateful to all those who have expended time and effort to investigate various claims of abnormalities and irregularities."
"While that effort has not, in our view, resulted in evidence of manipulation of results, now that a recount is underway, we believe we have an obligation to the more than 64 million Americans who cast ballots for Hillary Clinton to participate in ongoing proceedings to ensure that an accurate vote count will be reported."
The post stated that the campaign will join "on principle" in the rust belt states if Stein follows through with her promise. The third party candidate reportedly wants to make sure that the computer hackers did not skew the election in favour of Trump.
According to the BBC, the results will have to be overturned in all three states to change the outcome of the election.
Trump, who won Wisconsin by a narrow margin, said the recount was a "scam". He said it was a way for Stein, who is funding the recount process from public donations to "fill her coffers with money". He added: "The results of this election should be respected instead of being challenged and abused."
The deadlines to file for recounts in Pennsylvania and Michigan are Monday and Wednesday, respectively.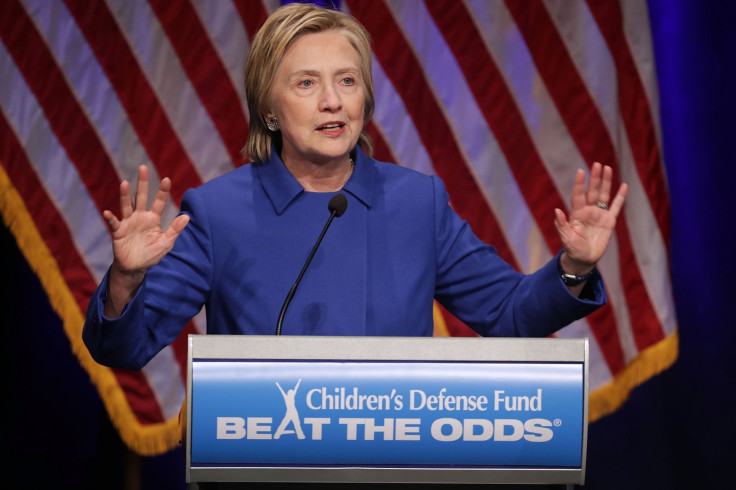 © Copyright IBTimes 2023. All rights reserved.