Green Party presidential candidate Jill Stein filed a petition on Friday, 25 November, seeking a recount of votes in Wisconsin State. She had pledged earlier in the week to request recount of votes in three states — Wisconsin, Pennsylvania and Michigan.
Stein announced the filing of the formal request with the Wisconsin Election Commission on Twitter and said the recount of votes will begin next week. She reportedly filed the petition 90 minutes before the deadline for Wisconsin expired at 5pm Friday.
The state's Election Commission also confirmed on Twitter that Stein's Green Party filed a recount request. The commission reportedly also said that in addition to Stein, Roque "Rocky" De La Fuente — the Reform Party nominee who got 1,514 votes in Wisconsin — filed a recount petition, The Washington Post reported.
Republican Donald Trump had received a total of 1,404,000 votes in the state, compared to Democrat Hillary Clinton's 1,381,823, while Stein secured 31,006 votes, according to the election commission data. Trump had won the 8 November US presidential election after winning 290 electoral votes, while Clinton secured 232 electoral votes. However, she is leading the popular votes tally by around two million votes.
After announcing her intention to file recount petitions in the three states, Stein had initiated a fundraising campaign to back the recounting process.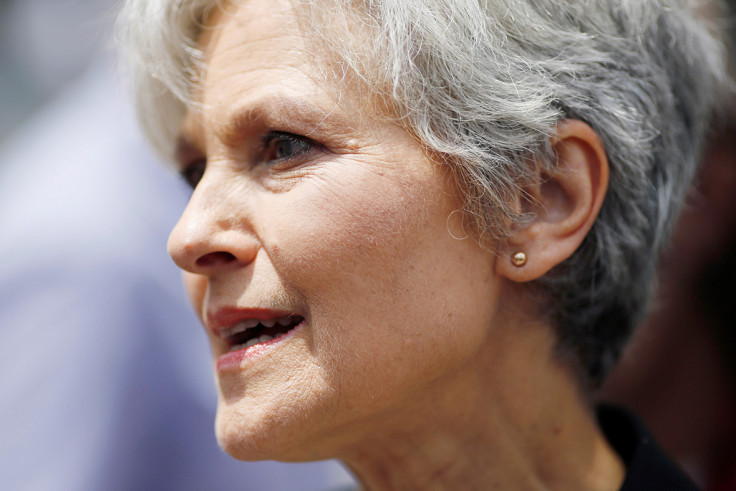 As of Friday evening, Stein's campaign website said they have raised over $5.5m (£4.4m) of the total target of $7m. "Congratulations on meeting the recount costs for Wisconsin and Pennsylvania! Raising money to pay for the first two recounts so quickly is a miraculous feat and a tribute to the power of grassroots organizing," the website post read.
CNN quoted Wisconsin Elections Board Administrator Michael Haas as saying that they are "preparing to move forward with a statewide recount of votes" after receiving the formal requests.
"We plan to hold a teleconference meeting for county clerks next week and anticipate the recount will begin late in the week after the Stein campaign has paid the recount fee, which we are still calculating," Haas said on Friday afternoon.
"We have assembled an internal team to direct the recount, we have been in close consultation with our county clerk partners, and have arranged for legal representation by the Wisconsin Department of Justice," he added.
Meanwhile, Stein has urged her supporters "to consider volunteering to help in the recount process" as the recount would require close monitoring.
Her decision to file for recount came after suspicions of vote tampering and cyberattacks on the voting machines were raised.
Monday, 28 November, is the deadline for filing a recount request for Pennsylvania State and Wednesday, 30 November, for Michigan, where the final results were declared on Friday. Trump won Michigan State by about 10,000 more votes than Clinton.
Following the recount, if the candidates still disagree with the reviewed results, they will have five business days to contest the outcome in court.