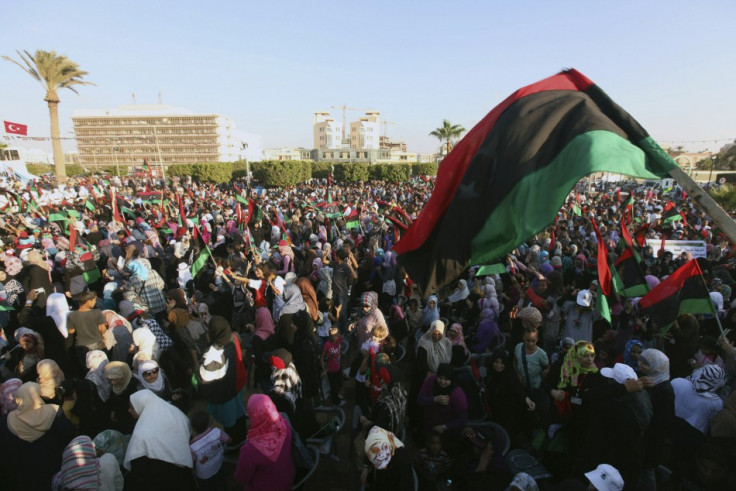 With Russia and China vetoing a UN Security Council resolution threatening action against Syria following the deadly and brutal crackdown on protests, cracks within the UN Scecurity Council are becoming more apparent.
As peaceful protesters are still dying the EU and U.S. have pushed for new individual sanctions to be voted at the UN, but the veto has now caused outraged with the U.S. saying the council had "utterly failed to address an urgent moral challenge."
The text, proposed by EU members, called for "targeted measures" if Assad continues his clampdown, which the UN says has left at least 2,700 dead.
Nine countries voted, with Russia and China vetoing the move, while South Africa, India, Brazil and Lebanon abstained, clearly illustrating the divide that surfaced in the 15-member body following the controversial NATO operation in Libya with the Alliance turning to UN resolutions to justify the action.
In recent months China and Russia have been more vocal about their ideological opposition to the West's attitude to conflict resolution and Russia's UN envoy, Vitaly Churkin, explained that the new European resolution was "based on a philosophy of confrontation." The threat of action was "unacceptable," he added.
Opponents to the resolution say they fear it could give rise to another bombing operation similar to the one in Libya, with civilians reportedly being hit several times.
Explaining its move, China said it used its veto power because the resolution would merely have "blindly" pressured the Arab nation instead of helping constructively.
"Some countries submitted a draft resolution to blindly impose pressure and even threatened sanctions against Syria. This would not help to ease the situation," Chinese foreign ministry spokesman Ma Zhaoxu said in a statement.
U.S. ambassador Susan Rice retorted by calling the comments a "cheap ruse by those who would rather sell arms to the Syrian regime than stand with the Syrian people, " and reiterated the need for the council to impose "tough, targeted sanctions" and an arms embargo against Syria.
"The United States is outraged that this council has utterly failed to address an urgent moral challenge and a growing threat to regional peace and security," she said.
Meanwhile the Syrian authorities have proved they are still continuing their attack on the west after Syria's ambassador Bashar Jaafari accused the United States of "genocide".
Russia has proposed an alternative resolution, which focused on dialogue rather then sanctions.
Just Tuesday October 4, another 11 people were shot dead by security forces, including six in the central province of Homs and two in the northwest of the country, according to the Syrian Observatory for Human Rights.
Individual countries are now stepping up efforts to isolate sanctions. Canada announced new sanctions against Syrian oil exports and investment in its oil fields and travel ban and asset freeze against 27 people thought to be close to the regime.
Meanwhile Turkey has said it supported the proposed UN resolution and warned he would soon announce sanctions against Syria.
Amnesty International has also highlighted new angle of the conflict by revealing Syrian activists living outside Syria had also been and called for stronger action against "Syrian embassies" which are responsible for such intimidation.
The rights organisation has documented such cases against 30 Syrian activists in the UK , Canada, Chile, France, Germany, Spain, Sweden and the United States.
The ideological divide of the UN Security Council has put the UN in a difficult position as pressure is mounting to put an end to the Assad regime deadly repression. The Assad family however has been in power for decades and Hafez, Bashar's father had overcome similar uprisings by using even stronger repression. Moreover the regime still has a strong base of support. Syria is also geopolitically located in a very volatile area and with Jordan, Lebanon, Turkey, Israel, Iraq as neighbour and Iran at proximity a troop intervention seems as much as an unlikely as a dangerous option.